Apple's latest third-generation AirPods will be launched on October 26th and are designed with a more compact stem for a contoured fit, adaptive EQ, sweat resistance, and other advanced features.
Let's take a look at the specifications of each of the AirPods to figure out what upgrades are in store for AirPod users and if it is worth upgrading from your second-generation Apple AirPods.
Comparing Specifications of AirPods 3 vs. AirPods 2
Specifications
Apple AirPods 3
Apple AirPods 2
Weight (Earbuds)
0.15 ounces (4.25 grams)
0.14 ounces (4 grams)
Height (Earbuds)
30.79 mm (1.21 inches)
40.5 mm (1.59 inches)
Width (Earbuds)
18.26 mm (0.72 inches)
16.5 mm (0.65 inches)
Depth (Earbuds)
19.21 mm (0.76 inches)
18.0 mm (0.71 inches)
Weight (Charging Case)
1.34 ounces (37.91 grams)
1.35 ounces (38.2 grams)
Height (Charging Case)
46.40 mm (1.83 inches)
53.5 mm (2.11 inches)
Width (Charging Case)
54.40 mm (2.14 inches)
44.3 mm (1.74 inches)
Depth (Charging Case)
21.38 mm (0.84 inches)
21.3 mm (0.84 inches)
Connectivity
Bluetooth 5.0
Bluetooth 5.0
Sweat and Water Resistance
Yes, Sweat and water-resistant (IPX4)
No
Chip
Apple H1 chip
Apple H1 chip
Charging Technology
Works with MagSafe charger, Qi-certified chargers, or Apple's Lightning connector.
Works with Lightning connector.
Audio Technology
Spatial audio with dynamic head tracking, Adaptive EQ

Custom high-excursion Apple driver, Custom high dynamic range amplifier

Standard Audio
Ergonomics
Better in-ear design, shorter stems
Lacks a secure in-ear design, longer stems
Battery life (earbuds)

 

 

Up to 6 hours (up to 5 hours with spatial audio enabled)
Up to 5 hours
Battery life (with charging case)
Up to 30 hours
Up to 24 hours
Sensors
Dual beam-forming microphones,

Inward-facing microphone,

Skin-detect sensor,

Motion-detecting accelerometer,

Speech-detecting accelerometer,

Force sensor.

Dual beam-forming microphones,

Dual optical sensors,

Motion-detecting accelerometer,

Speech-detecting accelerometer.

Price
$179
$129
A Look at the Performance and Other Aspects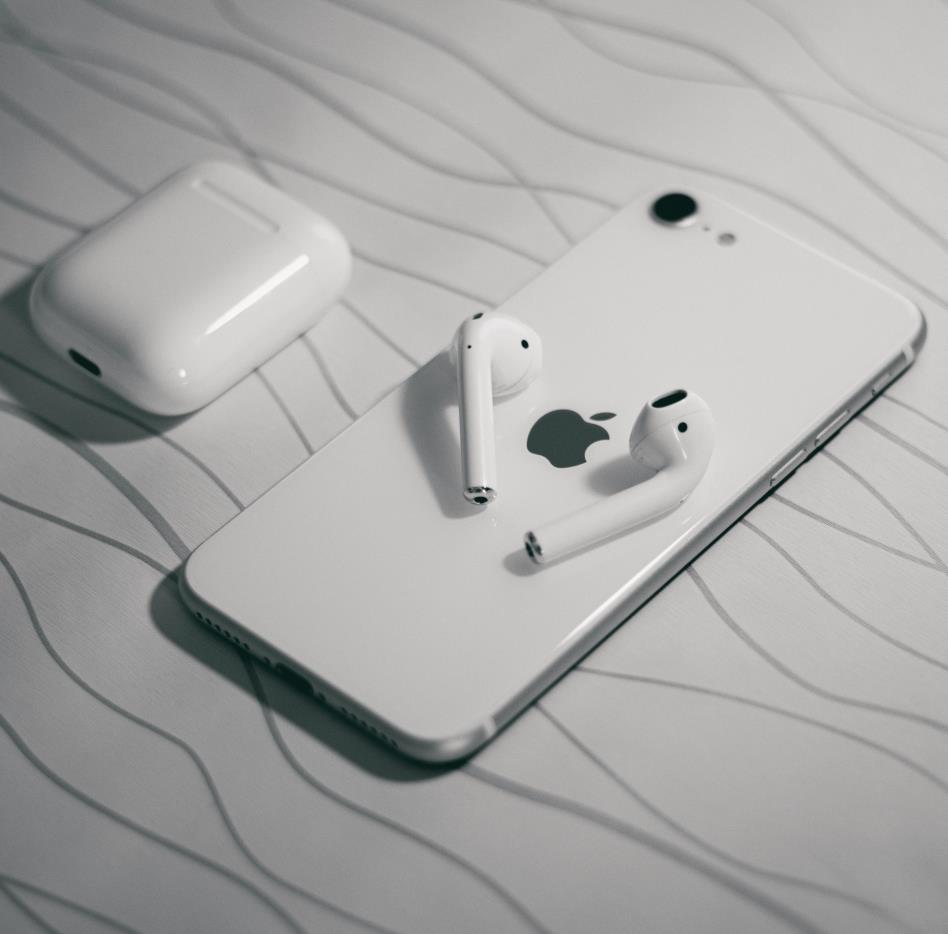 Let's take a look at the performance, features, and other aspects of the third-generation AirPods in comparison with the Apple AirPods 2, so you can know if it is worth upgrading or not,
Design
The design of the Apple AirPods 3 feature stalks similar to the AirPods Pro for a more ergonomic fit. They also have force sensor controls that enable you to trigger an action for controlling your audio and enable you to play or pause a soundtrack and accept or decline an incoming call without having to use your iPhone.
The oblong buds are reported to have a new contoured design for a better sound experience. The AirPods 3 will not feature in-ear silicone tips that are only found in AirPods Pro.
So, if you want a better fit and ergonomic earbud design, then you should upgrade to the latest third-generation AirPods. They stay in place better than their predecessors and are more comfortable when using your AirPods for an extended period of time.
Audio Quality and Features
Both the AirPods 2 and 3 will not feature active noise cancellation (ANC) technology and can only be found in AirPods Pro. However, the AirPods 3 will have sweat-resistance enabled at it is rated IPX4.
The third-generation Apple AirPods have to Find My Network support enabled and are reported to have spatial audio with dynamic head tracking, Adaptive EQ, Custom high-excursion Apple driver, Custom high dynamic range amplifier, while the AirPods 2 only had standard audio settings.
These features were only available on AirPods Pro and Max previously, though the Airpods 3 will also have audio optimization features and 360-degree sound format which forms a surround effect for a better sound and music experience.
Charging Technology and Battery Life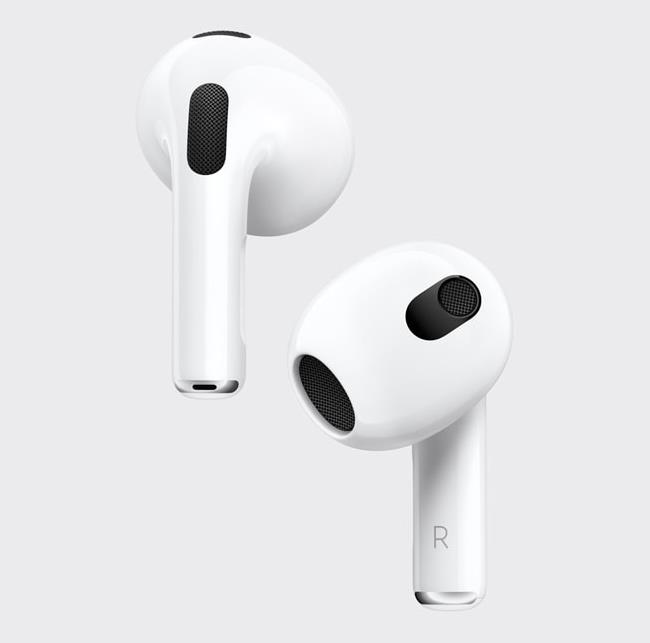 The charging technology of AirPods 3 features a MagSafe compatible wireless charging case, while MagSafe technology was not available in AirPods 2. The AirPods 3 case is similar to the AirPods Pro and wider in design in comparison to the second-generation AirPods. Both AirPods can be charged with a lighting cord as well.
As for the battery life, the AirPods 3 battery of the earbuds is reported to be up to 6 hours at full charge, which is an hour better than the AirPods 2.
When used along with the case, the third-generation AirPods are advertised to have a total of 30 hours battery life, when the second-generation AirPods could only last up to 24 hours.
Price
The price of the Apple AirPods 3 is $179. While the second-generation AirPods have a new lower price tag of just $129.
The third-generation AirPods have a price that's $20 more than its predecessor when it was initially launched, which is justified with the feature upgrades and design changes Apple has incorporated.
Meanwhile, the Apple AirPods line-up also has AirPods Pro, which is available at the cost of, $249, and the AirPods Max, which has a costly price tag of $549 if you want to enjoy even more audio features and have a generous budget.
The Final Verdict
The AirPods 3 features better battery life, MagSafe compatibility, a sweat-resistant rating, improved ergonomic design, and audio features that deliver a better sound experience. Therefore, the third-generation AirPods are worth upgrading from the AirPods 2 as they overcome some of its weaknesses and provide a hassle-free audio controlling feature as well.
The AirPods 3 can be preordered from Apple's official website and will be officially released for purchase at stores on October 26th. More deals and discounts will only be available after the official in-store launch at select marketplaces. You can even get a much better deal if you decide to purchase the AirPods 3 around Black Friday, which is right around the corner.
For now, let us know if you will be upgrading from your AirPods 2 to the latest feature-rich Apple AirPods 3. Also, comment below which feature you like best and why you feel it is worth an upgrade. We would love to hear from you!