While you're traveling to work, or any other place, the best way to pass the time is to watch videos on the internet. You can watch movies, tv-series, vlogs from your favorite influencers, or even educational videos to learn a thing or two while you're on your way to work.
However, you might not have access to the internet all the time and will need to download the videos so you can watch them anywhere and at any time without a hassle.
But, how do you download the videos you want to watch right from your Android phone?
To answer this, we have prepared this quick guide for you on how to save videos on your android phone from the internet. The steps listed in this explain how you can save youtube videos from any android phone, whether it is Samsung or any other brand.
So, without further ado, let's dive in,
Ways to Download Videos on Your Android Phone From The Internet
Via Google Chrome or Any Other Web Browser
Below are some of the best websites for downloading youtube videos and other videos from the internet without a hassle:
Savefrom.net is a popular videos downloading website that you can use on your android phones. You just have to go to the link, add the video link in the search bar, and select the format you want to download.
Moreover, the website has a special trick you can use to download youtube videos. For every youtube video you need to download, you can just add "ss" before the word "youtube" and it will redirect you to the download link.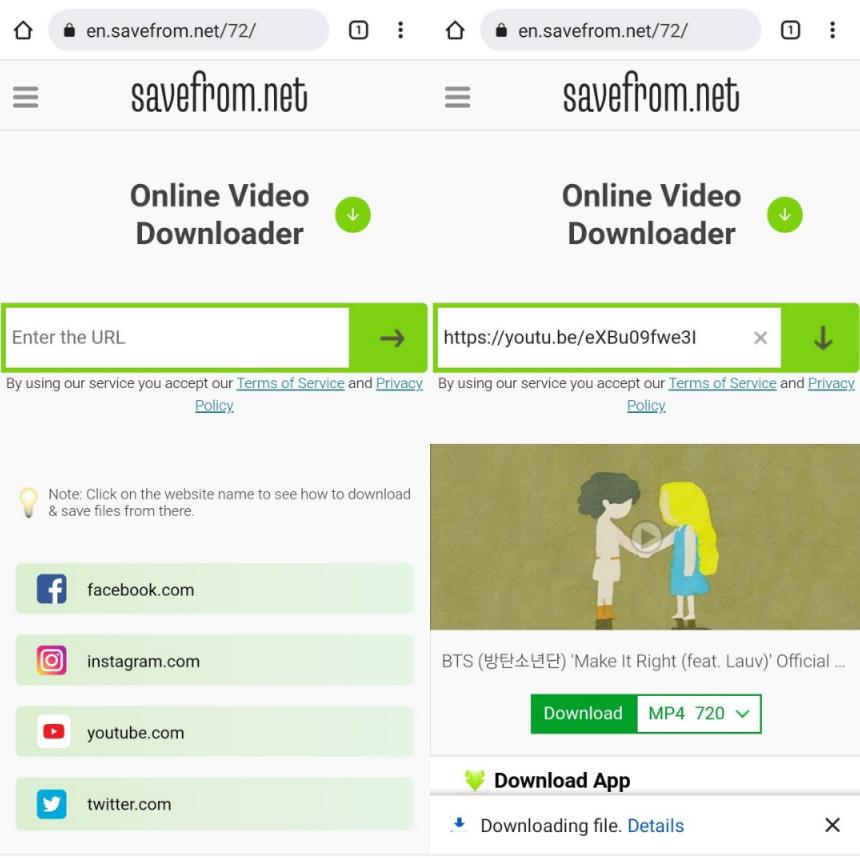 For example:
This would be the original youtube link:
And for downloading the video, you just have to add "ss."
https://www.ssyoutube.com/watch
Besides youtube, savefrom.net also supports video downloads from Dailymotion, Instagram, Tiktok, Facebook, Live Journal, Vimeo, Yandex, and many more video streaming sites. They also have their android app that you can download to save videos you want to instantly.
Downloadtwittervideo is a specific video downloading website made for saving twitter videos. You just have to paste the URL of the tweet with the video you want to download and select the video format to start downloading the video.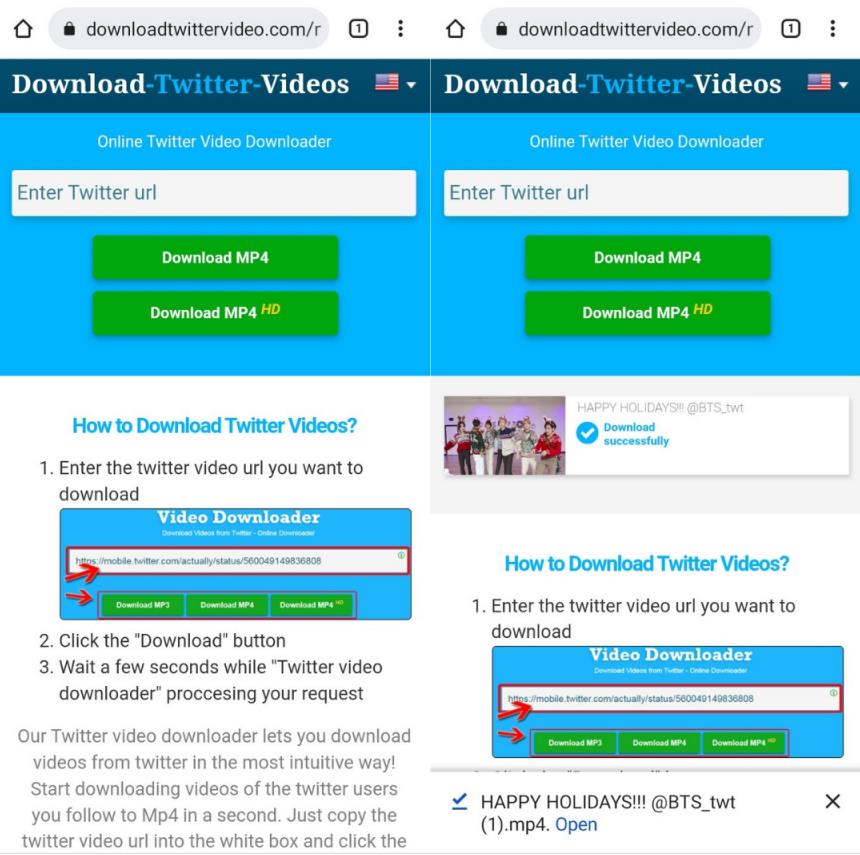 YTS1 is another youtube video downloader that can be accessed via Chrome, or any other web browser through your android smartphone. A variety of formats and quality versions are available for downloading videos via links.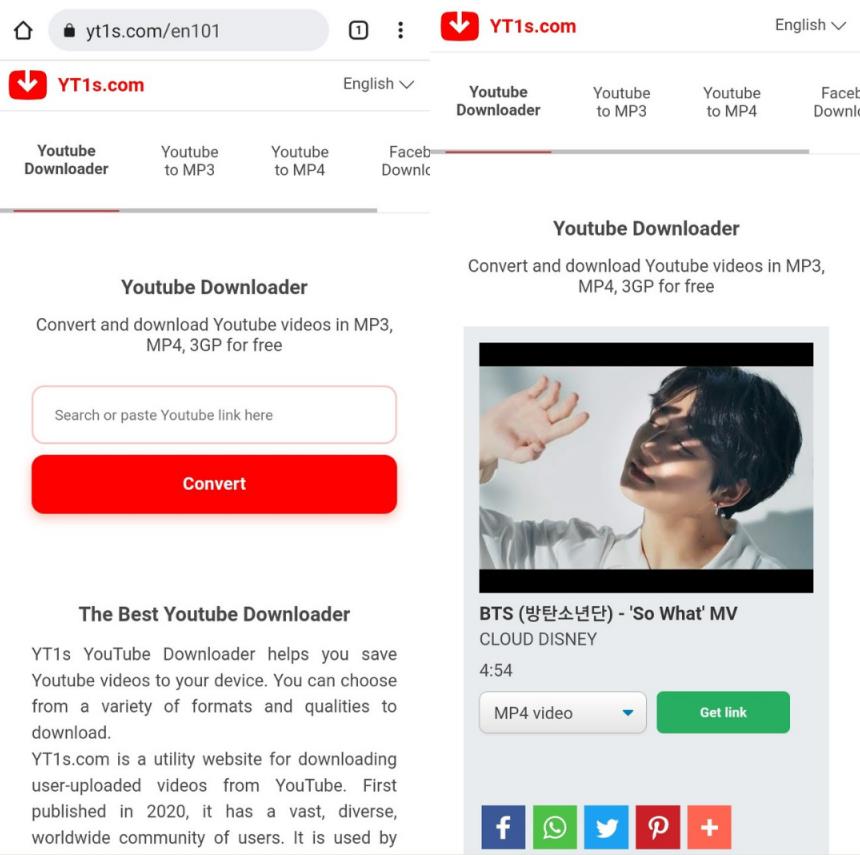 Another dedicated youtube video downloading website is 2Mate.com. Just like the websites above, the process for downloading videos is straightforward. Copy the link of the video you want to save on your phone and hit download.
The download will begin automatically, and you can view it once it is finished downloading via your video gallery. You can even download the audio tracks of music videos if you want to listen to your favorite tracks when you're offline.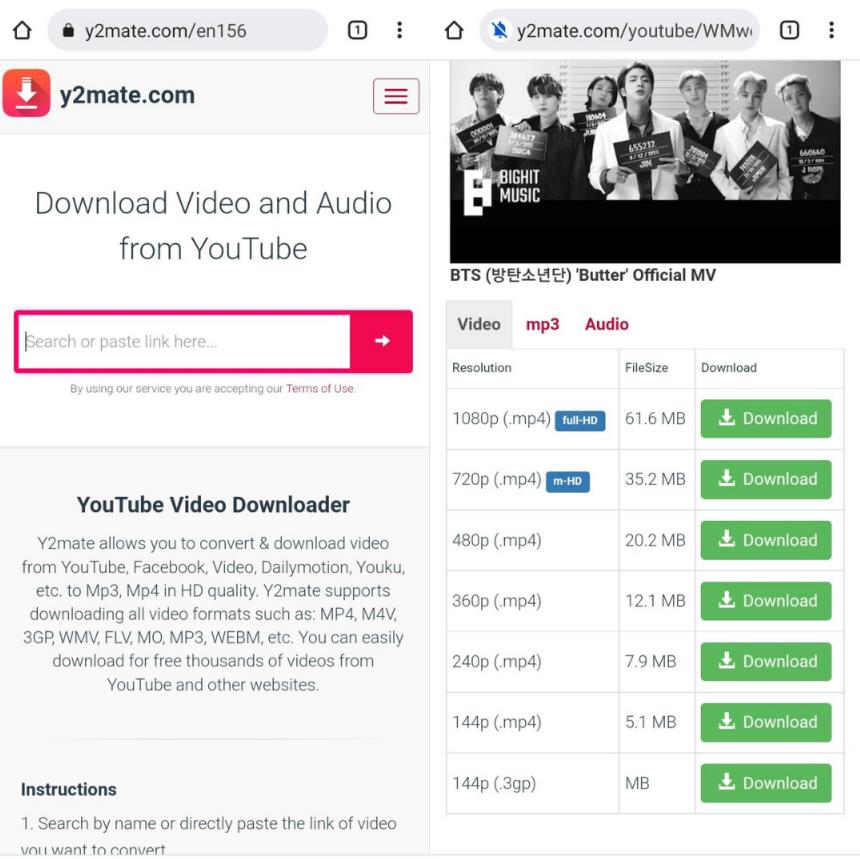 Loader.to is another youtube video downloading website that simply requires you to enter the video link for the download process to begin. The website doubles up as a file converter where you can convert video files into different formats for playing on specific devices.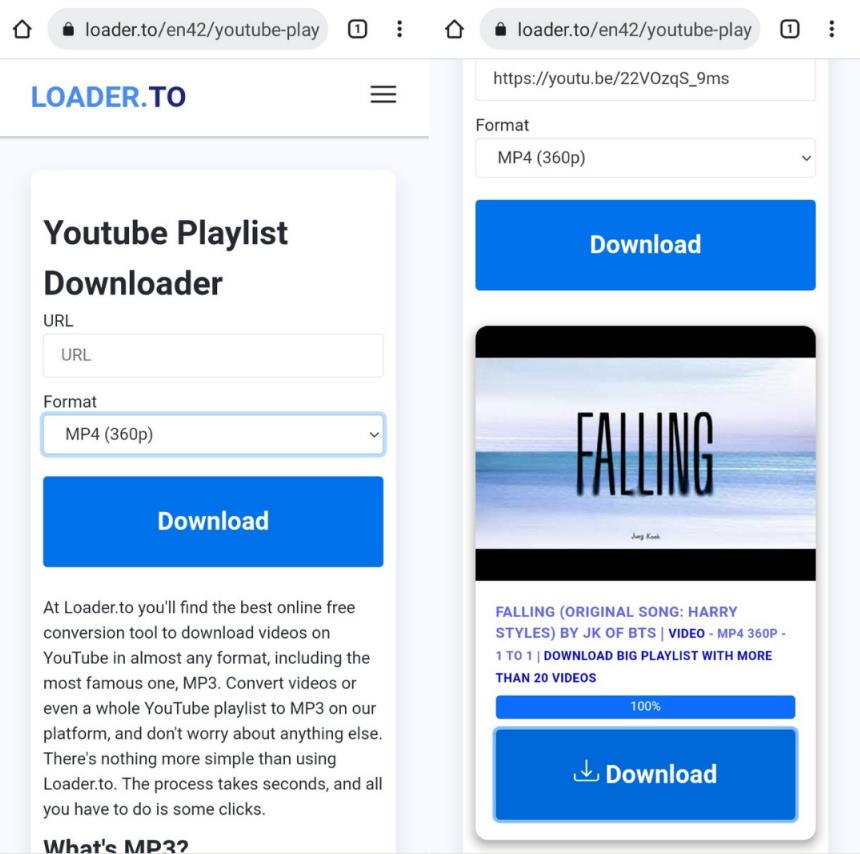 Last but not least is the KeepVid.to the website, which is made specifically for downloading videos from the internet without any trouble. You can save all types of videos to your android device by going to the KeepVid website, entering the URL of the video you want to download, and selecting your desired format.
Via Video Downloading Android Apps
Here are a few android applications that you can use to download videos from the internet:
First up is the HD Video Downloader app that is an easy-to-use android application for saving videos on your smartphone from the internet. The app is free of cost and offers you unlimited downloads without hassle. 1Videos are saved in your device's storage space and memory cards.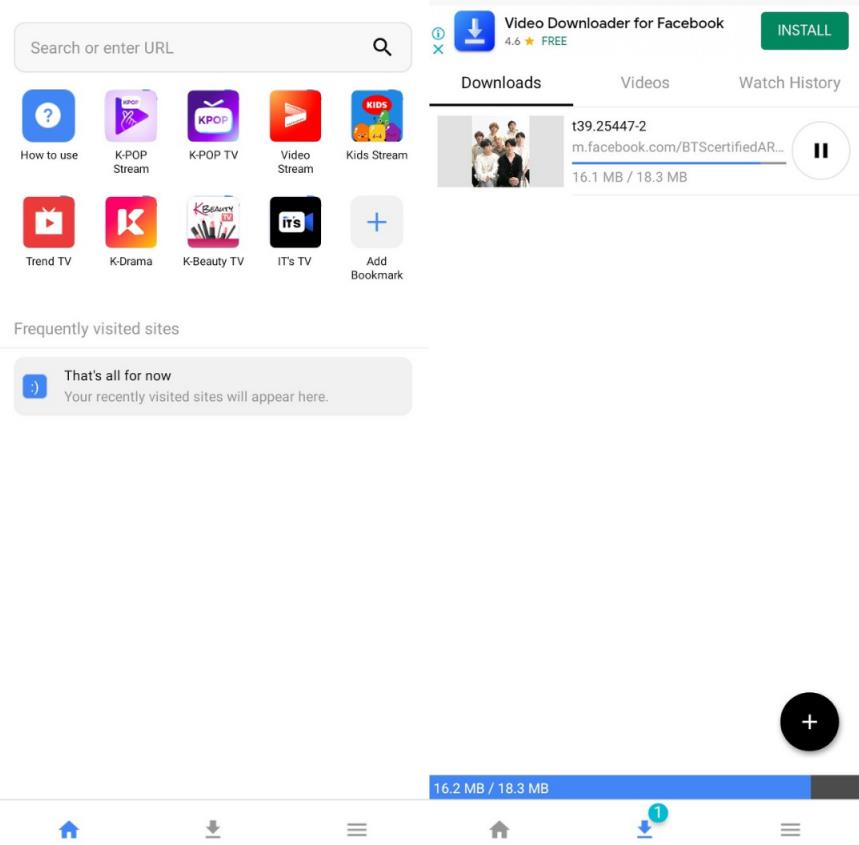 Next up is the All Video Downloader, which is a social media video downloading the application. The app enables you to download videos easily from your favorite social media sites, including Facebook, Instagram, Twitter, and more.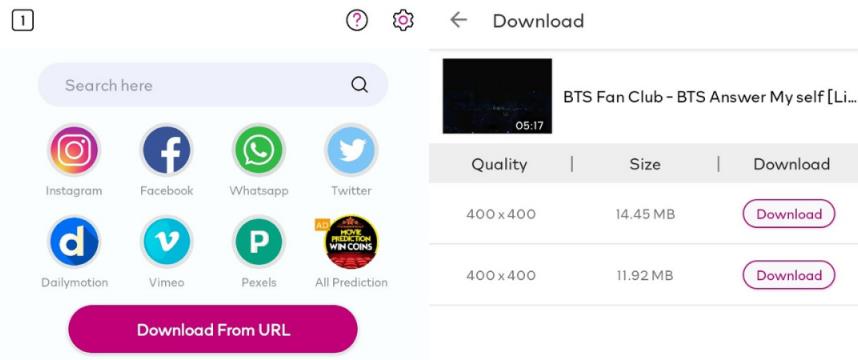 Another great video downloading app is the Free video downloader. The videos can be downloaded easily from the internet on your android device, and you can choose among multiple formats available as well.
The app is totally free to use and can be used to download several videos at the same time with just a few clicks. You just search for the video you want to download and the application automatically detects videos that you can download with just a tap of a button.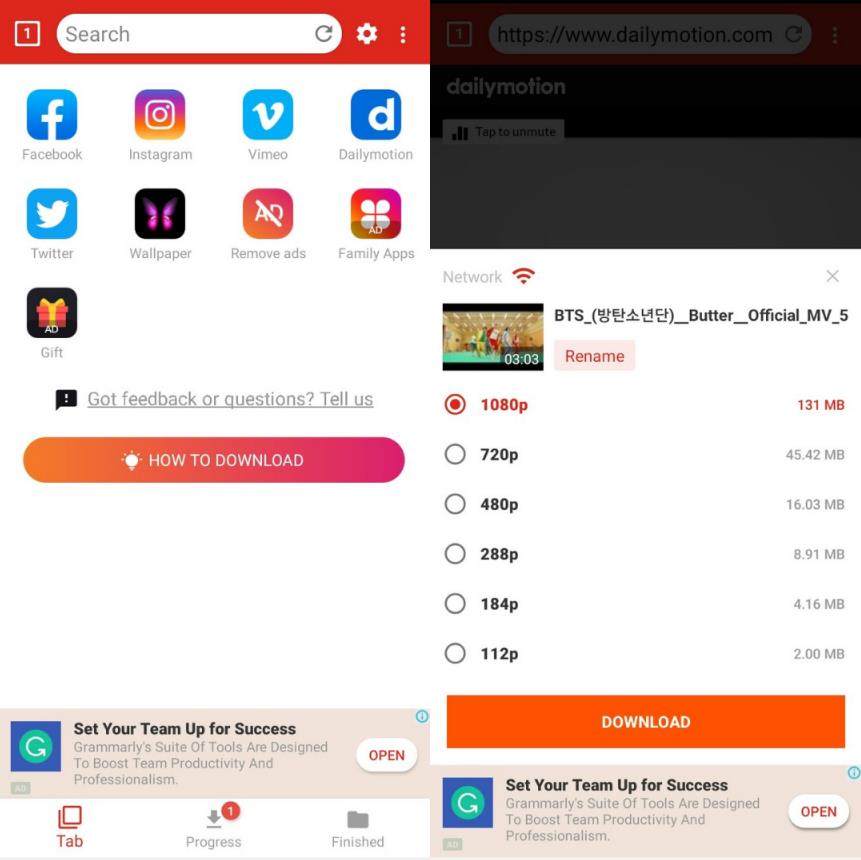 With the Video Downloader app, you can download videos for free by searching via its search bar. All video downloads are fast, and you can select multiple videos to download instantly.
Moreover, you also have the option to choose different resolutions, so you can save more videos and save up on necessary storage space as well. The app is an all-in-one video playing and downloading app, where you can play, download, share, and even delete watched files right from the application.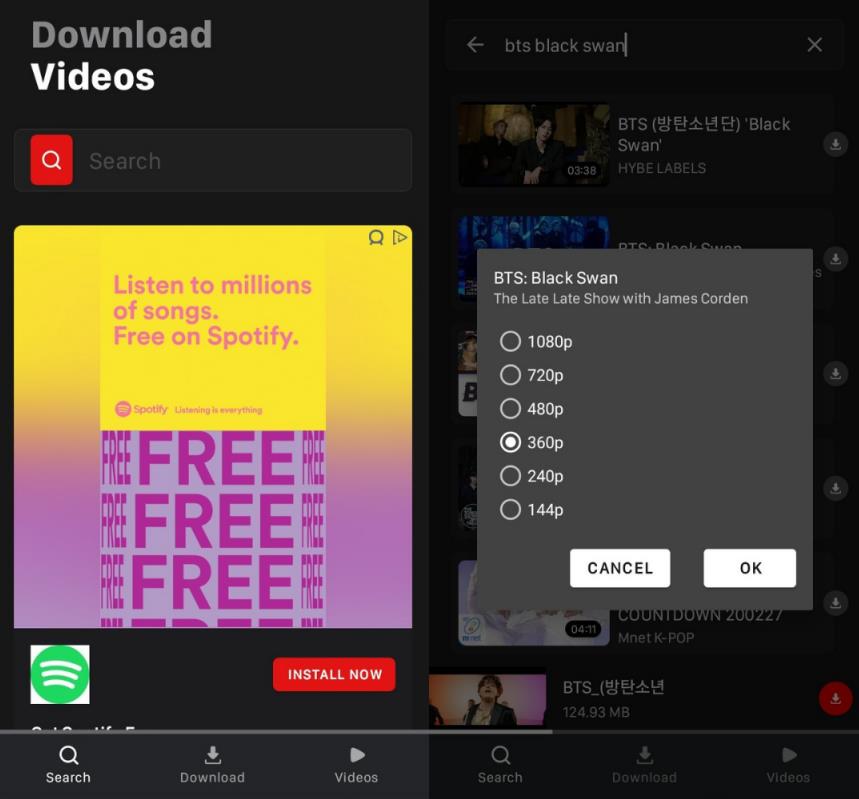 Conclusion
It is true that you can use the download option on Youtube to save videos on your phone and watch them when your phone is not connected to the internet, but that option has several limitations.
Therefore, we recommend these ten ways to easily download youtube and other videos found on social media platforms.
We hope this article helped you save your favorite videos for yourself to watch later. Let us know which way you like best in the comments below. We would love to hear from you!