The iPad Air 5 (2022) is among the four products announced during the recent Apple event. The other products are the M1 Ultra chipset, Mac Studio, and the iPhone SE 2022. While a mid-range iPad, the Air line of iPads affords you several premium features, and the iPad Air 5 is no different. With it, you get 5G connectivity for faster internet speeds.
The iPad Air 5 is relatively similar to its predecessor, the iPad Air 4. For example, you get the same display, resolution, and body design. While weighing a few grams than the Air 4, the difference is subtle. However, thanks to the M1 Ultra chipset, you get a better-performing iPad for everyday use.
As you'd expect, the iPad Air 5 comes in five different colors. They include purple, blue, starlight, space grey, and pink. So which one should you pick? In this article, we look at which color best suits you. Let's dive in.
iPad Air 5 (2022) Color options
Blue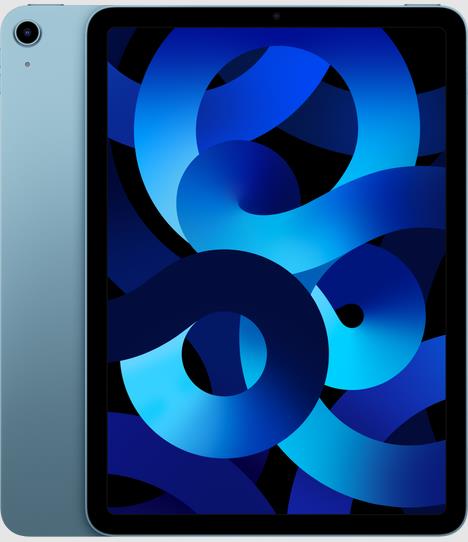 If you want a neutral color, then blue should be your best bet. While it is calming, soothing, and relaxing, it also exudes an impression of authority and class. Besides, it is an ideal color for formal and casual settings and tends to complement most cases. Furthermore, blue is a conservative color, so if you are a quiet introvert, this can be the best option for you.
Pink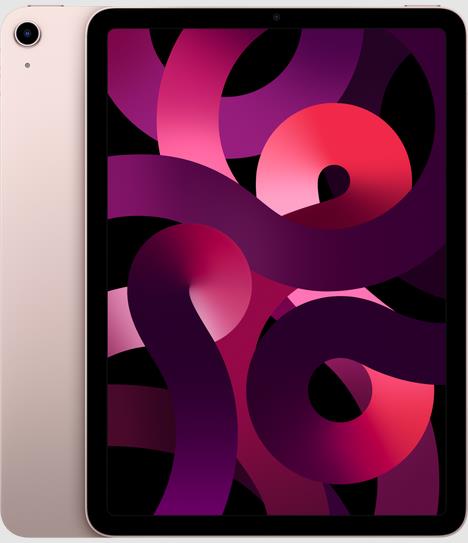 Well, do you have a cheerful and bubbly character? Then pink should be a top priority. Pink is associated with playfulness, cuteness, and anything in between. A pink iPad Air 5 will see people attracted to you as they expect you to have strong interpersonal skills. Besides, pink represents harmony, friendship, and inner peace.
On the other hand, most cultures associate it with feminism hence its popularity with women. As such, if you are female, consider buying the pink Air 5. However, to make it subtle, you can use a translucent case since too much peak implies physical weakness.
Purple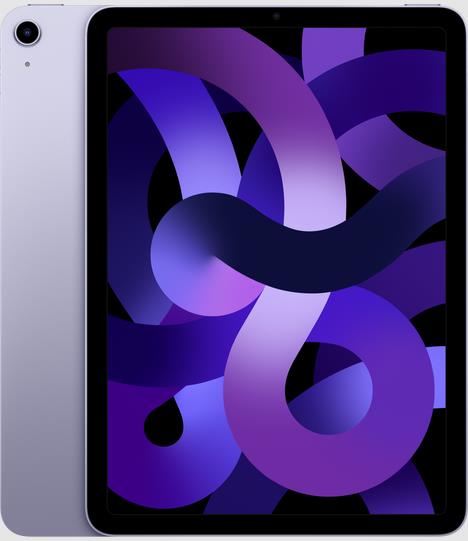 The iPad Air 5 also comes in purple. As expected, purple is more stable compared to blue and pink. It exudes a sense of stability and fierce energy. With it, people will associate you with ambition, power, luxury, royalty, and nobility. In addition, it represents wisdom, independence, and wealth in most cultures.
And thanks to its scarcity, it is often associated with resourcefulness and creativity. On the other hand, it represents calmness and contentment. It is therefore an ideal color option if you desire a sense of stability and creativity.
Starlight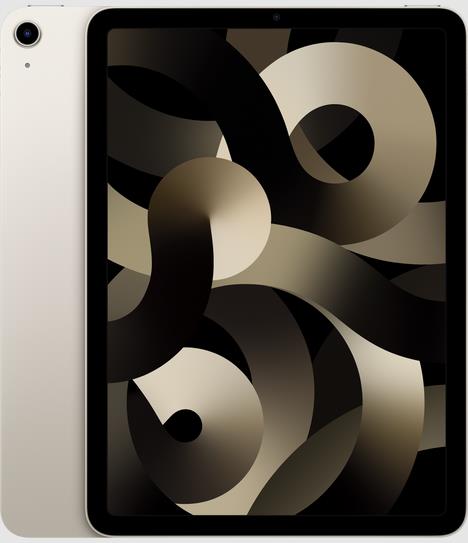 Starlight and midnight are almost similar colors with the latter having a darker theme. It is a combination of blue and purple colors with a pale touch. As such, the blue tends to outshine the purple. If you are into neutral colors, this is a perfect match for you.
Like blue, it is calm, relaxing, and soothing. But thanks to the purple color, it also exudes a sense of independence, resourcefulness, and class, but at a subtle level.
It is therefore an ideal color option if you don't want to give away your personality quickly. And when combined with a translucent case, it almost feels light Midnight.
Space grey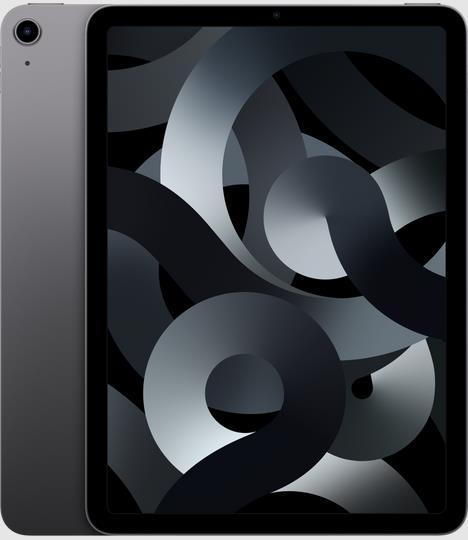 Finally, you can get the iPad Air 5 in the space grey option. It is a form of the color grey hence exuding a conservative meaning. In fact, most people associate it with formalness and sophistication. So, if you want to appear complicated, go for the color space grey.
In addition, it has a masculine feel, explaining its popularity with most men. That said, a space grey iPad Air 5 could also represent smartness and intelligence. Hence a popular sighting with senior citizens. In fact, a space grey iPad can be an excellent gift for your granny or father.
Cases to spice up your iPad Air 5 (2022)
Now that you know the meaning of different colors, let's look at how you can spice up things to get your ideal option. In comes the colored cases. These cases, when used on your iPad will significantly improve their aesthetic aspect. Let's dive in.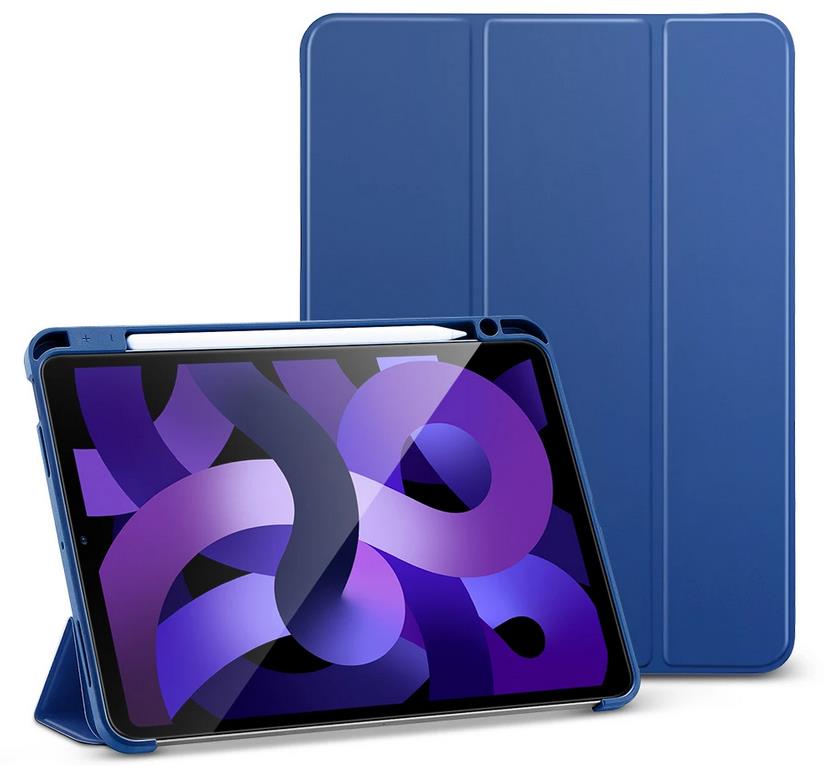 First on the list is this case from ESR. It comes in different color options such as:
Black
Navy blue
Gray
Cactus
Papaya
Rose Gold
Sky Blue
Mint Green
As you can see, you can turn your boring iPad into an eye-appealing gadget. Furthermore, the case protects your iPad from damage and improves practicality. With a hard plastic back, it keeps scratches and bumps at bay keeping your iPad Air 5 intact.
Besides, it comes with a foldable flap so you can use your iPad hands-free. You also get a magnetic pencil holder with wireless capability. And thanks to the precise cutouts, using ports and buttons is seamless.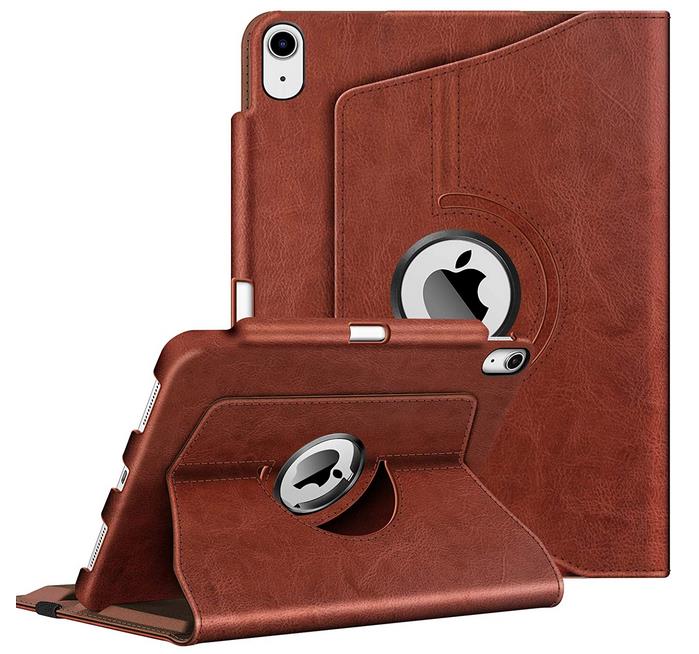 Finally, we have this case with over 10 color options. They include:
Brown
Black
Cloudy blue
Green
Legacy Teal
Lilac Purple
Navy
Poppy Red
Purple
Red
There are also skins such as Z-US Flag, Z-Love Tree, and Z-Jungle Night, among others. And the best part, it is a leather case so you can expect nothing but pure class. As expected, it has precise cutouts and a foldable flap for easier iPad use.
And thanks to the strong magnets you get a responsive Auto Wake/Sleep feature. The pencil holder is compatible with wireless charging and comes with a magnetic attachment for safekeeping.
Final verdict
As you can see, colors have different meanings, as such; you should make a wise decision when choosing which iPad Air 5 (2022) to buy. If the five color options do not suit your preferences, then you can opt to buy either of the above cases.