If you are a fan of Samsung electronics, then you must have come across their smart home gadgets range, which is referred to as "SmartThings".
Building a SmartThings Smart home is not an easy task and requires a lot of money, but you have to start from somewhere if you want to experience the freedom that smart home technology offers.
So, here is a quick guide explaining what Samsung SmartThings devices can do for you and what advantages do they offer.
What is Samsung SmartThings?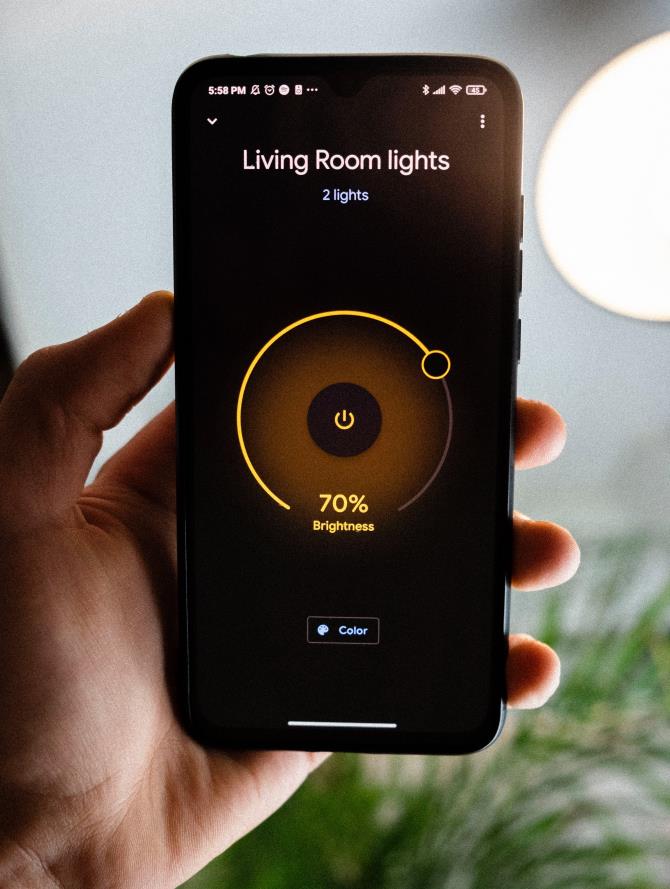 The majority of smart home platforms are simple to use since they are controlled via digital assistants, such as Amazon's Alexa, Apple's HomeKit, and the Google Assistant offered by Google.
However, Samsung offers a different experience for SmartHome users. After acquiring the company called "SmartThings" in 2014 for about $200 million, Samsung expanded the platform to connect most of its gadgets with the tons of smart gadgets offered by third-party companies.
So, with SmartThings, you can sync compatible smart devices at your home to suit your daily routine and lifestyle. It shares insights on all connected devices and enables users to complete common chores around the house all with a single application.
Experience SmartThings With a SmartHub
The true smart home experience is when you have a smart hub connected to all your devices with one. Samsung did launch their central station that controlled all SmartThings gadgets and was known as the SmartThings Hub, but it was discontinued.
Thankfully, you have the option to pick whichever smart home hub you like from third-party manufacturers. The SmartThings application is compatible with Google's Nest Audio, the HomePod, and even the ever-popular Amazon Echo Speaker that's powered by Alexa.
Best Samsung SmartThings Smart Home Devices: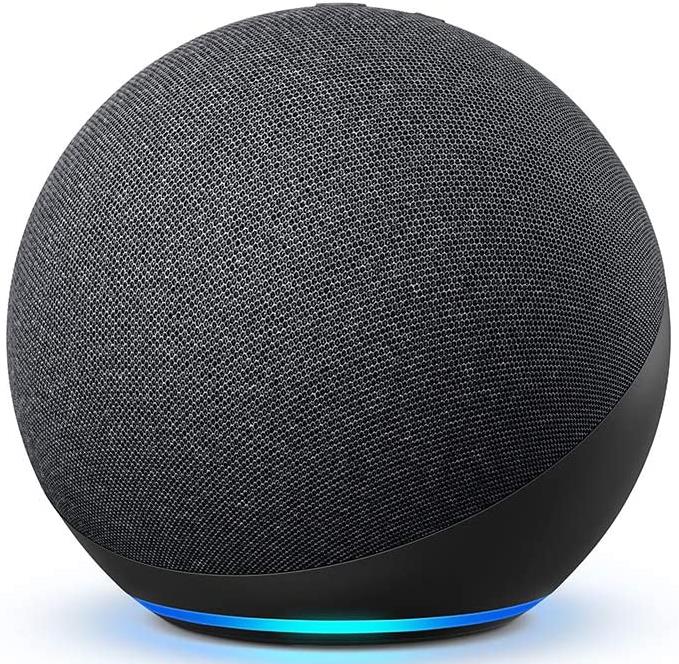 Features:
Rich, Premium Quality Sound
Voice Control Enabled
Doubles as a Smart Home Hub
Built-in Alexa enabled
Amazon Echo 4th Gen is a great smart speaker that works with Samsung SmartThings. The speaker offers a rich, premium-quality sound that adapts to the environment of the room. Lossless HD audio is also available for Amazon Music HD.
The speaker also doubles up as a smart home hub with built-in Alexa enabled so that you can control your smart devices via voice. You can stream songs, set timers, reminders and alarms, and much more by just using your voice and asking for help from Alexa.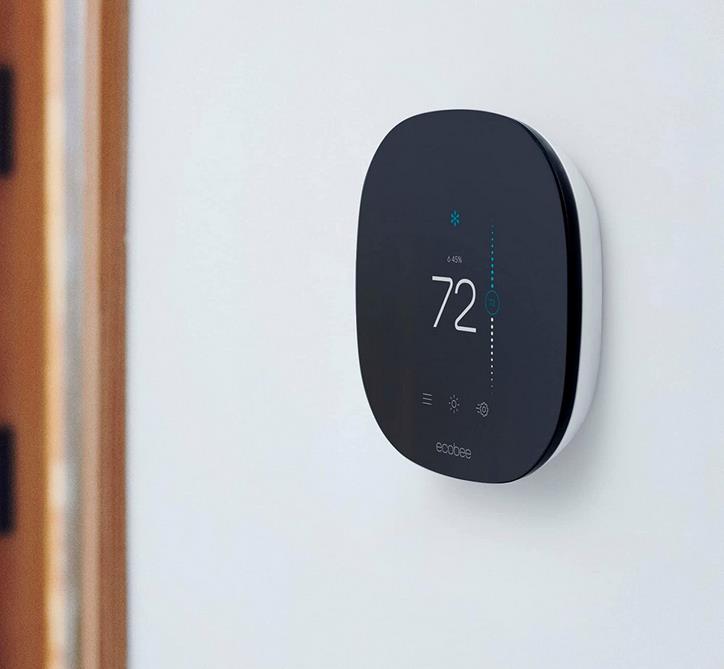 Features:
SmartSensors enabled for automatic cooling and heating
Energy Saving with up to 23% cost-savings on heating and cooling
Seamless integration with your preferred smart home system
Control remotely with Android or iOS devices
The Ecobee Lite smart thermostat will not only automate your whole-home heating and cooling system, but it will also help you save up on your electricity bills. Compatible with Samsung SmartThings, this smart device is a must-have for controlling your house temperatures.
The thermostat is capable of managing hot or cold spots in the house with its optional SmartSensor and delivers the temperature for the premium comfort of users. Moreover, its additional SmartSensor automatically pauses when any doors or windows are opened to save up on energy costs.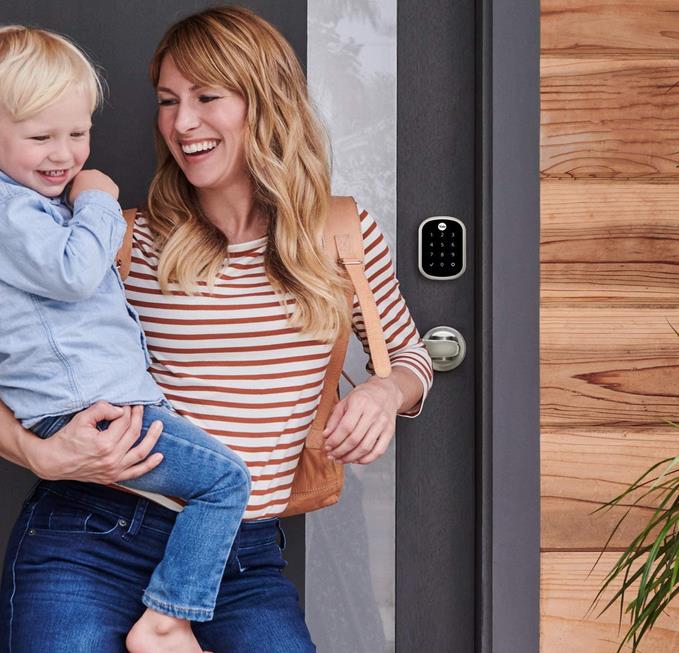 Features:
Automatic unlock with keypad
Connects with your favorite smart home assistant
Secure and Super quiet deadbolt
A smart lock is an essential component of any smart home, and this Yale Assure Lock will put all your security concerns at ease. Thea advanced smart lock can be installed easily and can be controlled with your phone.
Its innovative touchpad enables unlocking the house with just the keypad when you are not in reach of your device. Moreover, the lock connects with Samsung SmartThings and many other digital assistants. This lock enables you to go keys-free anywhere and automatically lock your door with your smart device.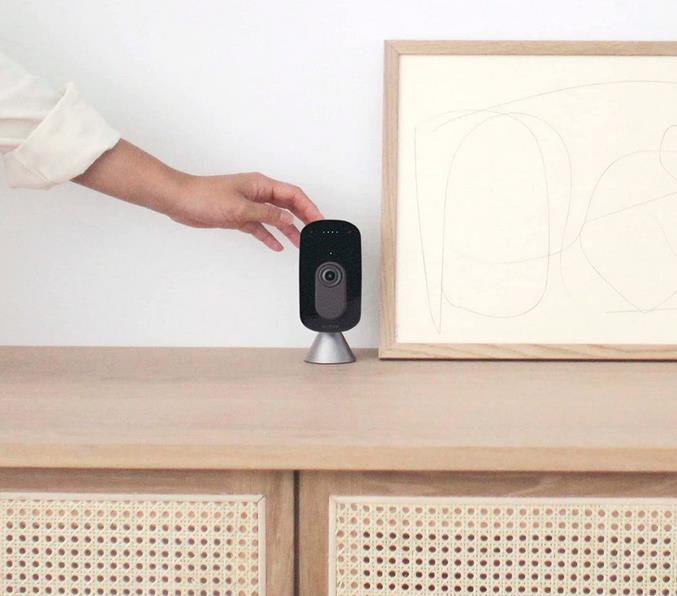 Features:
Night Vision and HD Video Quality
Smart Person Detection
Smoke Alarm Security
Automatic shut-off to protect privacy
Next up is the Ecobee Smart Camera, which is a great investment for keeping your family and your valuables safe and secure. The smart camera is rich with smart security features, offers a super-wide view and 24-hour monitoring.
With HD video and night vision, you can monitor your house easily. Its two-way audio also lets you know if there are any voices, any people talking or an unruly animal lurking around.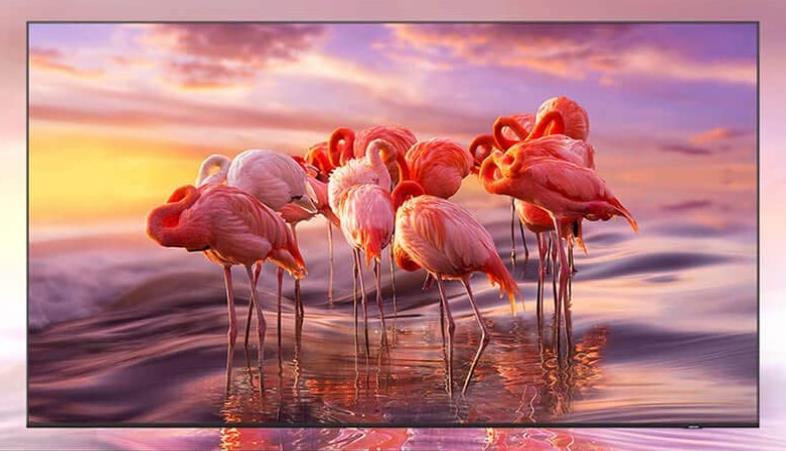 Features:
Slim Air Design
4K Upslacing
Billions of Briliant colors with Quantum Dot
Built-in Alexa enabled
Smart TV powered by TIZEN
The Samsung QLED series 4K UHD dual-LED Quantum HDR smart television is an awesome smart TV that is a must-have for any smart home. It comes with Samsung SmartThings pre-installed, so you can start using your smart TV via voice control right away.
Moreover, the Samsung QLED panels offer bright, vibrant colors, with plenty of brightness and improved contrast. Even if you don't plan to build your smart-home, this TV is a great option and will look amazing with its air-slim design.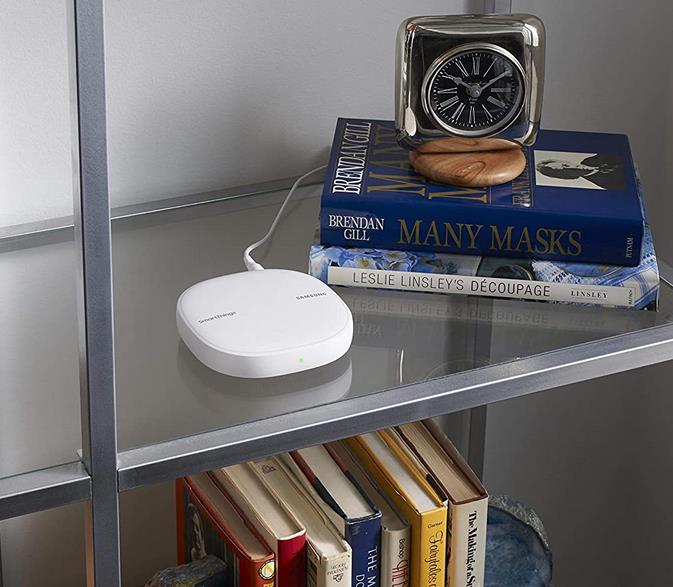 Features:
Two-in one smart home solution
Powered by Plume
Simple Set up
Whole-home coverage and control
Content Filteration and Security
If you do not prefer buying the Amazon Echo (4th) smart speaker for a smart home hub, and would rather buy a Samsung hub, then this Samsung SmartThings Wi-Fi Mesh Router is for you.
The router is a two-in-one smart home solution that provides the whole home with a seamless Wi-Fi connection and enables you to control all smart gadgets from one device.
Installing SmartThings Application on Your Phone
Samsung offers the SmartThings app natively on its smartphones as part of its version of Android. So, if you have a Samsung phone, you won't have to go out and download an extra app to get your smart home up and running. It's already there.
Samsung SmartThings Compatible Devices
Samsung keeps a handy list of compatible SmartThings gadgets on its website. You can also typically check the box for the SmartThings logo or just Google it.
Conclusion
If you are already a fan of Samsung electronics, then setting up your smart home with Samsung SmartThings would be a piece of cake. You just need to start with the right products and expand from there on to build a fully-automated home and experience the true essence of smart technology.