Sweeping robots have become a favorite for most house owners. This is thanks to their autonomous feature allowing for remote control. While rightly so, there are hundreds of brands out there ranging from knockoffs to genuine ones. So, what is the best sweeping robot? Let's find out.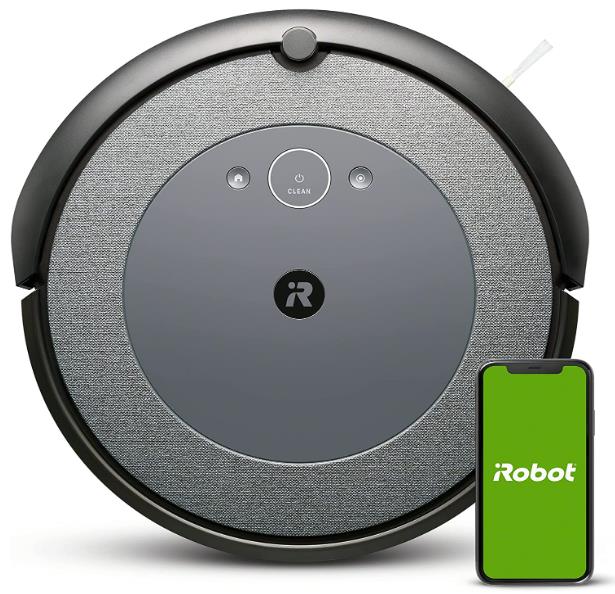 iRobot is a leading manufacturer of high-quality vacuum cleaners and this model is no different. Featuring top-notch Stage Cleaning System technology, you can schedule cleaning sessions with ease. and thanks to the powerful suction, it is ideal for small and peak-ups with ease. In fact, it offers better suction power compared to the 600 series.
Thanks to the Smart Map feature, it can seamlessly map your house so you don't have to take it from room to room. And if the battery runs low, it will easily return to its charging dock.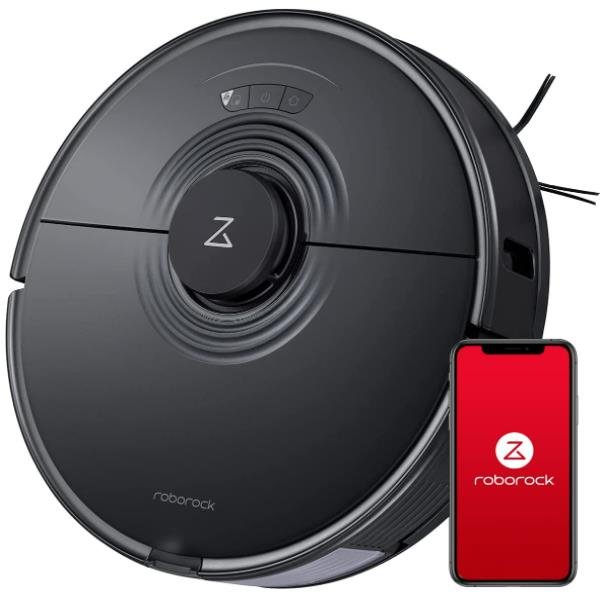 Well, if you want an award-winning vacuum cleaner, get yourself this model. Having had reputable mentions from Newsweek, Business Insider, and others, the gadget no doubt provides a stellar performance. The Roborock not only vacuums your spaces but also mops them.
As such, you don't need to buy an extra mop. Thanks to the powerful scrubbing, the vacuum can remove mud and coffee stains with ease. The 300 ml tank is more than enough to clean small spaces. The integrated Intelligent Mop Lifting ensures it only mops hard floors rather than carpets and bare floors.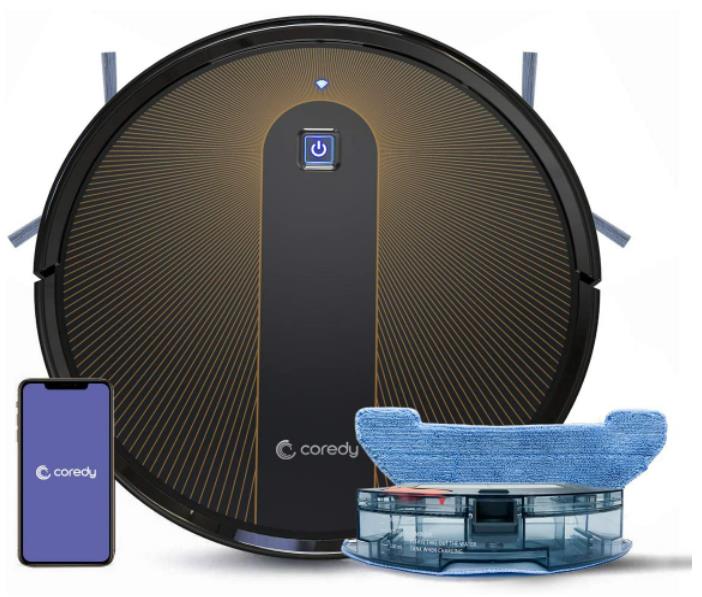 If you want a vacuum cleaner you can control via Alexa, you bet on the Coredy R750 vacuum cleaner. Besides, it is compatible with Google Assistant meaning you can give voice commands on your android phone. It also comes with a smart app that allows you to monitor the cleaning progress and adjust settings.
And thanks to the Boost-Intellect Technology, increasing suction power only takes one second. If you set it to mopping mode, it will automatically regulate releasing of water based on the dryness or wetness of a surface. Fortunately, it does not mop your carpet thanks to the intelligent sensors.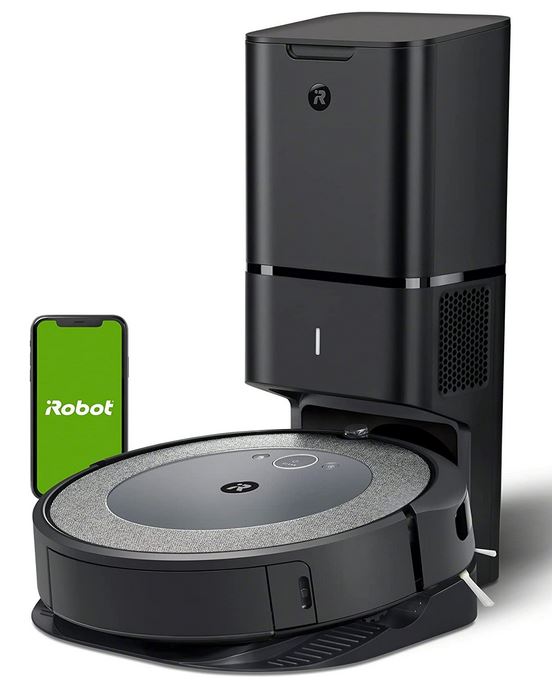 This is a workhorse you should consider buying if want thorough dust and dirt removal. As you'd expect with most iRobot vacuum cleaners, it comes with powerful suction ensuring debris lodged in fluffy carpet is captured. With intelligent room mapping, it maps your room with ease knowing which room to clean.
And with automatic dirt disposable, this smart sweeping robot vacuum cleaner will empty itself when the dust cup gets full. This mitigates diseases caused by touching dirt and contaminated surfaces. To ensure exceptional cleaning, it cleans in straight rows ensuring all debris is collected.
The integrated sensors enable the robot vacuum cleaner to detect dirtier areas increasing the suction power. Besides, they let it know open and tight spaces so it cannot be stuck.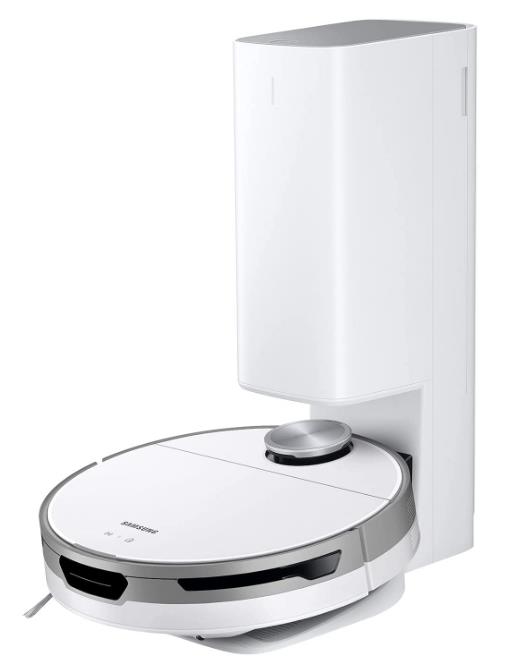 Samsung is a leading manufacturer of consumer electronics. And as you'd expect, its robots are of high quality like other electronics. It comes with precise mapping technology allowing it to precisely map your house. As such, it can automatically tell which rooms to clean.
Besides, you can use the SmartThings App to map the rooms you want to be cleaned. And it is with this app you schedule cleaning sessions, adjust settings, and control it remotely. Like other premium vacuum cleaners, it has sensors that detect dirtier areas adjusting the suction power accordingly. It can also detect a carpet from a hard floor for easier cleaning.
You also get automatic emptying for hygienic waste disposal. Unlike other cleaners on the list, it comes with a HEPA filtration system. This means it can trap up to 99.99% of illness-causing organisms. This not only leaves your floor clean but also the air in your room.
As you'd expect, it is compatible with voice control allowing you to control it using Google Assistant and Alexa. And to avoid a collection of lint on the bin walls, Samsung provides you with a removable and washable dust cup. For its design, it comes in a stylish white color that blends with most of your furniture.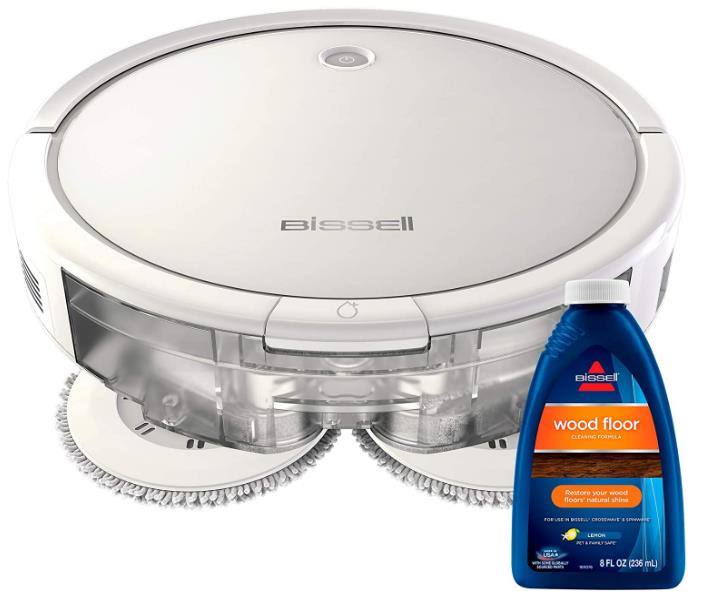 Finally, we have this vacuum cleaner from Bissell. The vacuum cleaner is specifically meant to support the healthy living of pets. So with every purchase, you are saving the life of a pet somewhere. You'll love the premium make of this vacuum cleaner. Featuring a white color with an ultra-clear dust bin, the overall design is appealing to the eye.
You get two cleaning options: vacuuming and mopping. Mopping is mainly used on hard floors while you can vacuum carpets and the aforementioned surface. When in Dry Cleaning mode, the vacuum cleaner offers you unmatched suction power thanks to the dual spinning brush. As such, it captures large and tiny debris with ease.
While mopping the Bissell cleaner automatically avoids rugs and carpets. And should there be an obstruction on its cleaning path, it will swiftly avoid it, then come later to clean the area. Thanks to the powerful lithium battery, it has a runtime of up to 100 minutes. This is enough to clean small to medium spaces.
Final verdict
As you can see, there are numerous sweeping robots to choose from. Luckily, all vacuum robots on this list are of high quality and offer you stellar performance whether cleaning carpets or hard floors. That said, can a robot vacuum clean stairs? No, since the inclination of the stairs does not allow it.