On February 9, 2022, Samsung unveiled three of its latest tablets: Galaxy Tab S8, Galaxy Tab S8+, and Galaxy Tab S8 Ultra. And going by their specs, they look promising to keep alive the tablet world.
In this article, we will compare the Galaxy Tab S8 to the Galaxy Tab S8 Ultra. We will look at features, performance, design, and more. In the end, you'll know which to buy between the two. Let's see how they stack up.
Design
Both tablets have an elegant glossy design, which is synonymous with Samsung products. However, the Galaxy S8 Ultra has a bulkier design of 2.8 pounds compared to the S8 of 1.1 pounds. Similarly, the S8 Ultra is wider measuring 12.85 x 8.21 x 0.22 inches while S8 measures 9.99 x 6.51 x 0.25.
This means the S8 Ultra will feel bulkier on you while offering a larger display. Both have a stylus pen that attaches to the frame of the tablet, thanks to the magnetic attachments. You also get raised bezels in both, protecting the display from scratches.
There's a Type-C USB port in both for fast charging and a port for a detachable keyboard. You can only get the S8 Ultra in graphite color while the S8 has pink gold, graphite, and silver options.
Display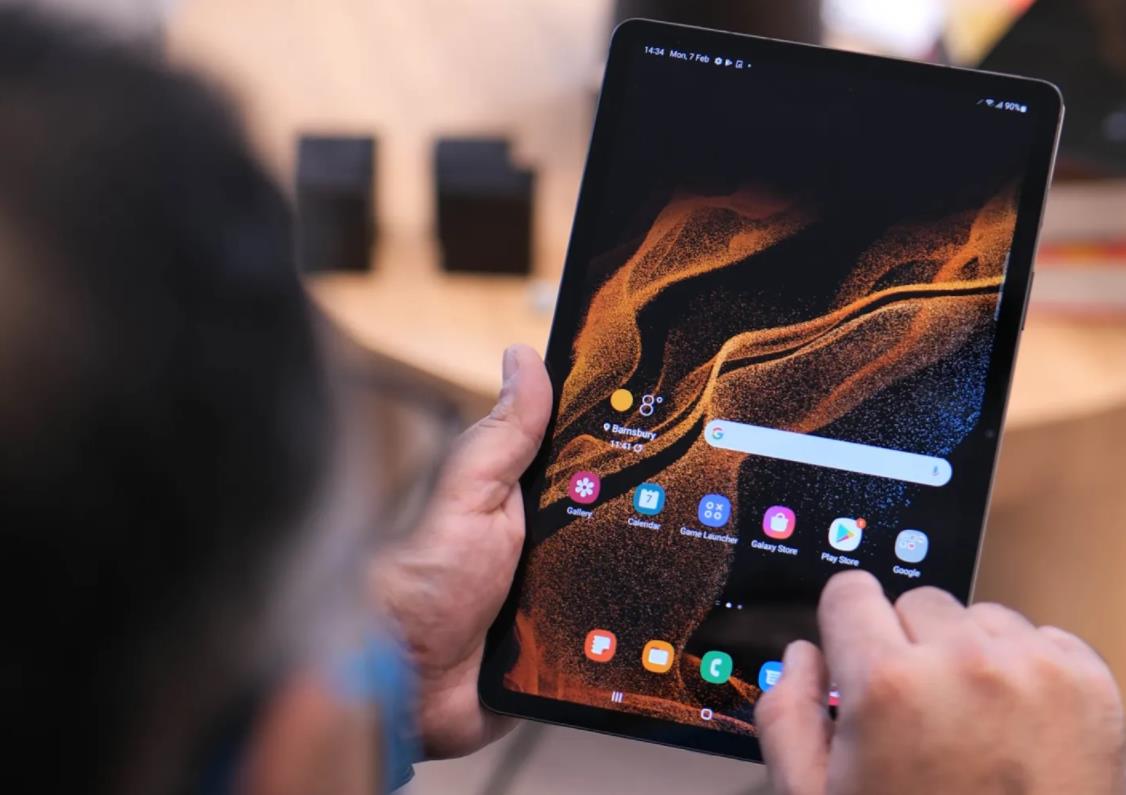 As you'd expect, the S8 Ultra has a wider display thanks to the larger dimensions. It has a 14.6-inch display with a refresh rate of 120Hz. Thanks to a resolution of 2960 X 1848, you get clear videos and images. By comparison, the S8 has an 11-inch LCD with a similar refresh rate but a lower resolution of 2560 x 1600. While lower, it is above average compared to other tablets in the market.
You also get a 12MP selfie camera in both. However, the Samsung Galaxy S8 Ultra has an integrated 12MP ultra-wide camera. As such, the S8 Ultra has better selfies compared to the S8. Overall, you get a comfortable and smoother scrolling in both, but the Ultra still outshines the S8.
Performance
Both tablets have a Snapdragon 8 Gen 1 processor, which is more powerful, compared to the Snapdragon 865 Plus found in the S7 lineup. Besides, the Snapdragon 8 Gen 1 is the fastest processor manufactured by Qualcomm. As such, you can rest assured of nothing but stellar performance.
In both, you also get the Android 12.0 operating system ideal for modern heavy-graphic apps. And to ensure the smoother running of the apps, you can choose between 8GB and 12GB RAM for the S8. For the S8 Ultra, you get three options: 8GB, 12GB, and 16GB. Of course, the 16GB option comes at a higher price.
Dex Mode
One feature that sets both tablets from the rest is the Dex mode. This feature enables improved productivity since you use your tablet as a PC. In short, it turns the display of your tablet to resemble that of a Windows PC. Apps are arranged, as they would on your PC while you get a taskbar where you can pin apps you frequently use.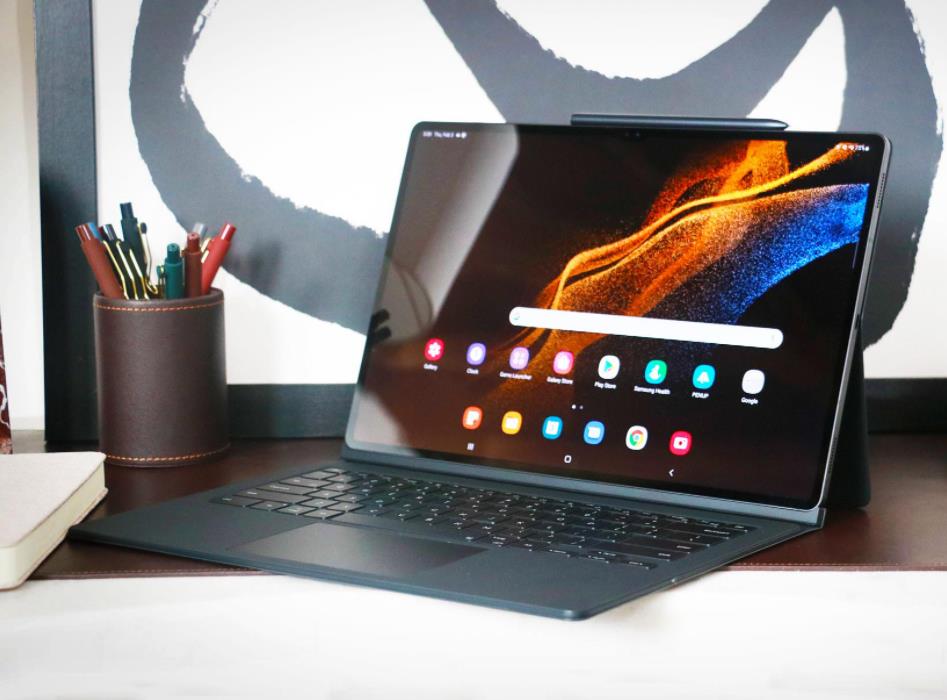 The best part? Dex mode allows you to use your tablet or smartphone as a mouse. However, you need to connect the S8 or S8 Ultra to a display to use this feature. Besides, since you get a stylus pen, you can use your tablet as a giant sketchpad for improved drawing.
What's more, there are several Dex apps for PC – both Mac and Windows. As such, once you plug your tablet into a PC via a USB, Dex cable, or multiport adapter, you can use the apps on your tablet and PC simultaneously. You can read this Samsung article for more info on Dex Mode.
Storage
Well, both tablets offer a large storage space ideal for light to moderate tablet use. For the S8, you get 128GB and 256GB for the 8GB RAM and 256GB for the 12GB RAM option. As you'd expect, this is enough for saving documents, videos, and images. Besides, the space can allow you to work with a few heavy apps.
The S8 Ultra also has the 128GB option for the 8GB RAM, 256GB for the 12GB RAM option, 512GB for the 12GB option, and 512GB for 16GB option. As you can see, S8 Ultra gives you far better storage options. In fact, the 512GB/16GB performs better compared to most average laptops.
Battery performance
Samsung claims that both tablets can offer you up to 15 hours of runtime. This seems to be true as most tests show it can last for at least 13 hours and a few minutes. That said the S8 has an 800mAh battery while the S8 Ultra comes with a 11200mAh battery, meaning S8 Ultra outlasts the S8. Both come with 45W fast charging. While the S8 takes 80 minutes to fully charge, the S8 Ultra takes 85 minutes. This is a minimal difference of five minutes.
Which one should you buy?
As you've seen, the Samsung Galaxy S8 Ultra affords you more features and performance compared to the S8. This means, if you are looking for a workhorse, the S8 Ultra is your perfect bid. However, if you want a lighter tablet go for the S8. Similarly, if you are on a budget, the S8 tablet is your perfect choice.