With the influx of smartwatches from various brands, it can get quite challenging to decide which smartwatch you should get and if they are worth the price. Especially for people who need smartwatches for running, working out, and other sports activities, there are many features they can benefit from, but which one should you look out for when buying a smartwatch?
We have carefully evaluated the features of smartwatches available and formed an easy guide for you to decide which smartwatch you should buy without a hassle.
So, without further ado, let's dive in,
Top Picks

Price: $499
Key Features:
Heartrate Monitor
Swim-proof
Apple Pay Compatible
GPS + LTE (Optional)
18 Hours Rated Battery Life
iOS Compatible
The latest Apple Watch 7 is the best Apple Watch yet, which has all the same features as the Apple Watch 6 but a fairly larger display. The Apple Watch 7 has two sizes, 41mm and 45mm, a full QWERTY keyboard, and some exclusive smartwatch faces who like to wear a fashionable smartwatch.
This smartwatch is for you whether you need it for working out, answering calls and replying to text messages on the go, and checking your notifications while you're out. You can even enjoy a wide range of Apple Watch Apps as long as you have an iPhone that can work seamlessly with your Apple Watch 7.
However, the Apple Smartwatch 7 lacks battery life as it still has only an 18-hour battery. It does have a faster charging mode with a USB-C magnetic cord that lets you power up your smartwatch in just one hour, yet it does fall behind analog smartwatches that have a battery life that can last for days.

Price: $249.99
Key Features:
Body Composition Monitor
Swim-proof
Samsung Pay Compatible
GPS + LTE (Optional)
40 Hours Rated Battery Life
Android Compatible
For Android Users, the best smartwatch to buy right now is the Samsung Galaxy Watch 4 that has a slim and sleek design and fun watch faces to choose from. It features an improved wear OS software and 3-in-1 health sensors that let you track your heart rate, take ECGs, and analyze body composition.
This smartwatch by Samsung has more of a sporty vibe and comes with optional LTE and GPS for people that like to connect with their family and friends on the go. It is the perfect companion for users that already have a Samsung smartphone, as some features are only available for Samsung devices that non-Samsung Android devices do not support.
Unfortunately, the Samsung Watch 4 battery life is rated at just 40 hours that have been inconsistent in the previous versions. As long as you don't need to wear the watch 24/7 and do not mind charging your smartwatch daily, this watch is for you.
Best for Fitness-Freaks: Fitbit Sense

Price: $297
Key Features:
FDA-approved ECG sensor
Advanced Health Features
Swim-proof
Mobile Payments (Optional)
GPS Tracker
6 Days Rated Battery Life
iOS and Android Compatible
If you need a smartwatch that is made for working out, running, jogging, and the likes, then you need to invest in the Fitbit Sense. It has an attractive design, a long battery life of up to 6 days, and comprehensive fitness and health features that enable you to track heart rate with its FDA-approved ECG sensor, read blood oxygen levels, analyze skin temperature and monitor electrodermal activity as well.

Price: $69
Key Features:
Optical Heartrate Monitor
Sleep and Activity Tracking
Swim-proof up to 50 meters
Mobile Payments (Optional)
Built-in GPS
15 Days Rated Battery Life
iOS and Android Compatible
The best budget pick for fitness lovers is the Amazfit Bip Pro which costs less than $100 but will not disappoint you. It has many great features, GPS, a sleep monitor, and other trackers that you can enjoy. The smartwatch comes with excellent value for money, is compatible with both iOS and Android, and has an impressive 15 days battery life.
Other Smartwatches to Consider
Here are some other recommended smartwatches that you can buy,
Apple Watch SE is a hybrid smartwatch that has some of the cool features of the latest Apple Watch Series 6, but most importantly, it stands out due to its safety features and high-speed performance. An LTE option for Apple Watch SE is also available for people who like to stay connected with their loved ones on the go.
Apart from the Fitbit Sense, the company's top-shelf smartwatch, the Fitbit Versa 3 is also an impressive smartwatch made for people who like to stay active. The smartwatch features advanced health and wellness features and has an FDA-approved ECG sensor, blood oxygen reader. It is also capable of measuring skin temperature and electrodermal activity.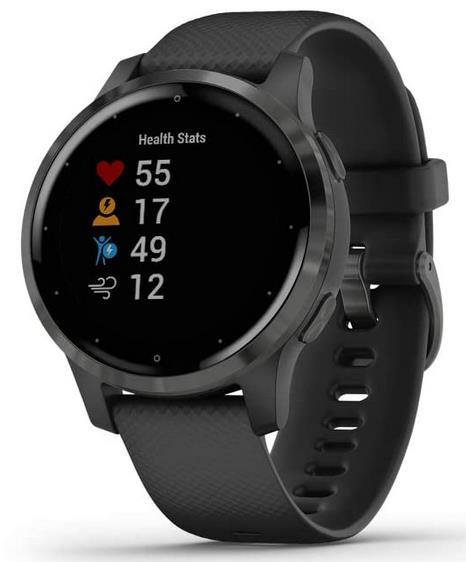 Garmin Vivoactive 4 is for people who require a smartwatch for fitness and health purposes. It offers insights into your sleep patterns, stress, breathing and offers motivating training plans as well. Moreover, this smartwatch also has contactless payments enabled, a wide range of apps for downloading and built-in storage for music.
The Fossil Gen 5 LTE is a simple smartwatch that displays a sophisticated look. It has customizable battery modes, 1GB RAM and has upgraded performance from its previous models. It does not feature fitness and heart health features that you can find on Apple smartwatches, but either way, it is a fantastic smartwatch with LTE for staying connected with friends and family.
Essential Things to Look out for When Buying a Smartwatch
There are a ton of cool features that smartwatches have to keep better track of your health, sync with your smart devices, and utilize apps that can save you time but they're not available in all smartwatches.
Therefore, you should be careful when determining which smartwatch you should invest in.
For that purpose, we have listed the most important things that you should look out for when buying a smartwatch.
1. Compatibility with Smartphone
Smartphone compatibility is the most important thing you need to check before buying a smartwatch as it enables syncing between devices. Make sure that your smartwatch will work with your smartphone's OS before purchasing.
2. Design and Display
High-end smartwatches have a colorful LCD screen, OLED, or an AMOLED display mainly found in Samsung smartphones and watches. This lets you display the content in bright, rich colors. However, smartwatches that do not have an LCD have longer battery life and can even run for weeks on a single charge.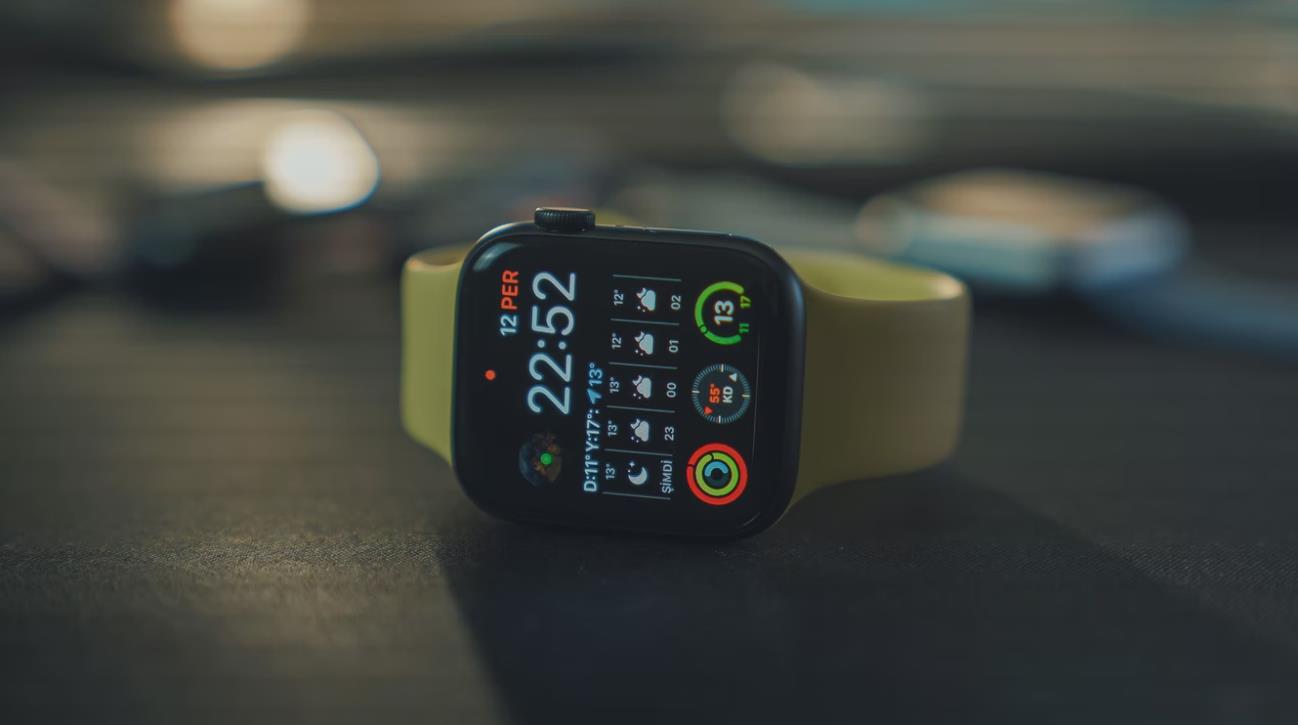 3. Health and Fitness Trackers
Fitness and health trackers are the most important to look out for when buying a smartwatch for staying fit and healthy. Smartwatches built for fitness purposes come with a heart-rate sensor, GPS to track your running and jogging sessions, and other advanced trackers that can help you keep track of your health.
4. Watch Bands Replaceability
Customizations options and watch bands' replaceability are essential factors in finding the right smartwatch. If you are fashion-conscious, then you need to have a smartwatch with tons of customizations options and replacement bands that you can swap easily to match your style.
5. Long Battery Life
The rated battery life of each smartwatch is different due to its specifications and features. Hybrid smartwatches that do not have touchscreens have a long battery life, but the lack is quite a few features that you can find in touchscreen smartwatches. Analyze your purpose of having a smartwatch and pay attention to the battery life accordingly.
6. Availability of Apps
The availability of apps depends on the smartwatch's OSeasily swap customization and differs in terms of the benefits it provides their user. It is not a super important factor, but it is recommended that you check the compatibility of the different applications for the smartwatch you decide to buy.
7. Calling and Payment Options
The latest smartwatches have a built-in payment option that enables you to make quick payments via your smartwatch without using your smartphone. Plus, they also feature a calling and messaging feature that lets you communicate with your smartwatch.
We hope this article helps you invest in the right smartwatch. Let us know in the comments below which smartwatch you like best. We would love to hear from you!