The new year is less than a month away and we got to see many amazing smartphones that made their debut this year. Now with the new year, smartphone brands have much better features, designs, and specifications in store for us.
With so much to look forward to in 2022, here are the 10 most anticipated new smartphones coming in the next year!
1. Apple iPhone SE 3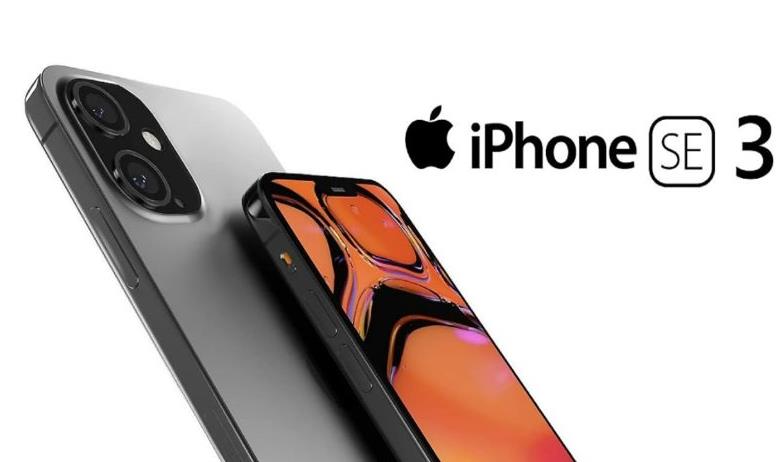 First up is the Apple iPhone SE 3 that could launch in the first half of 2022. The Apple iPhone SE 3 is expected to get 5G support, and Apple's A15 Bionic chip installed that will significantly boost performance.
The current iPhone SE compared to the upcoming third-generation iPhone SE model, has Apple's older A13 Bionic processor, the same as the iPhone 11.
Moreover, the iPhone SE 3 2022 model will feature a 3GB memory, while Apple also reported that they will release another iPhone SE in 2023 featuring a larger display and 4GB memory.
2. Apple iPhone 14 Max
According to media reports, Apple is planning to launch its iPhone 14 Pro variants with a 48MP camera and 8GB RAM in September 2022. The Pro models are reported to feature a triple-lens rear camera system, having an upgraded 48MP wide lens and a 12MP Ultra wide and telephoto lens.
The model is in comparison with the iPhone 13 Pro models only had 6GB, and the lineup started at 128GB storage, while the iPhone 14 Pro will have 8GB memory and storage options starting at 64GB storage.
3. Samsung Galaxy S22 Ultra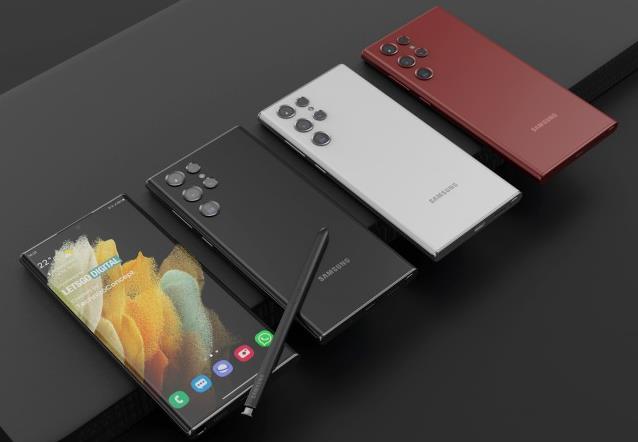 You might be wondering what's the next Samsung phone for 2022? Then you should know that Samsung Galaxy S22 Ultra is reported to go live in early February and will feature a spacious screen with S-Pen support and a storage slot as well.
This will be a significant improvement from the model's predecessor, the Samsung S21 Ultra that didn't have a slot of the S-pen and lacked Bluetooth and gesture support for the stylus.
The Samsung Galaxy S22 Ultra will reportedly have a camera system with continuous optical zoom, that will make photos crisper, and provide uncropped zoom when focal lengths are switched.
4. Samsung Galaxy S21 FE
The long-awaited Samsung Galaxy S21 FE will reportedly go live next year. It will be an upgrade of the Samsung Galaxy S20 FE that was a budget-friendly smartphone option in 2020 and featured great performance and a multi-lens camera.
The next mid-range Samsung smartphone is expected to have a 6.5-inch screen, with a 2,340 by 1,080 resolution and three cameras, including a 32-pixel, 12-pixel, and another 8-pixel camera.
It is also expected that the Galaxy S21 FE will offer better performance and have a more affordable price tag as compared with this year's S20.
5. OnePlus 10 Pro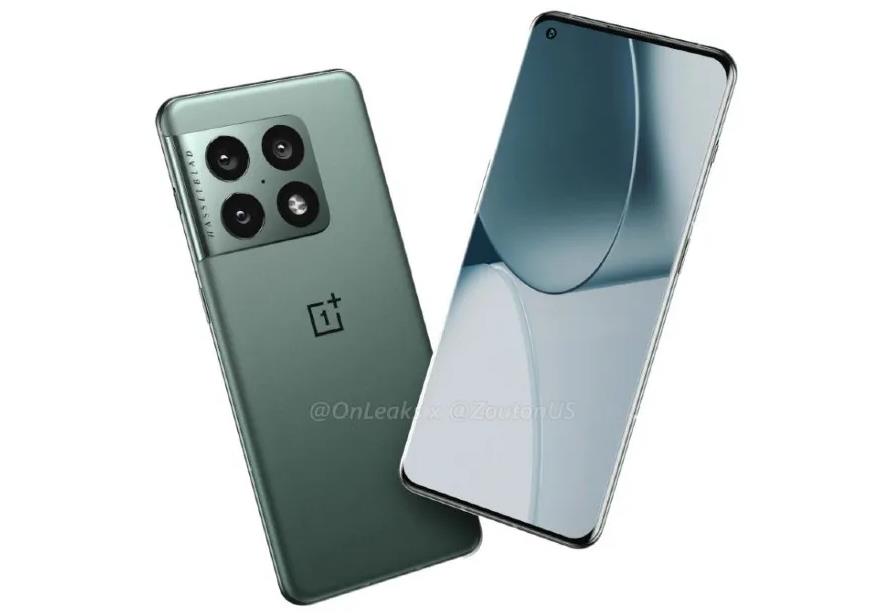 OnePlus got its reputation by offering phones that compete with Samsung in hardware capabilities at budget-friendly prices.
And next year, the OnePlus 10 Pro is expected to be released with a few camera updates, a 6.7 inch AMOLED screen with 1440 pixel resolution, and a 120 Hz refresh rate.
Moreover, the smartphone is expected to have a 5000 mAh battery and storage options of 128GB and 256 GB. The phone is expected to be available for sale in the first half of 2022.
6. Xiaomi 12
Next up is the Xiaomi 12, which could be the first smartphone equipped with Snapdragon's latest 8 Gen 1 processor. It is reported that the chipset will improve performance by 20% and provide 30% more power-saving capabilities, than its predecessor, the Snapdragon 888+.
This year's Xiaomi Mi 11 had premium specifications and an exquisite design with an affordable price tag, and if the Xiaomi 12 is anything like it, it could potentially be next year's best-value smartphone.
The smartphone is rumored to be launched later in December this year, and the company has decided to skip the "Mi" branding. Its camera quality is also reported to be improved, and the design will be similar to the Xiaomi Mi 11.
7. Realme GT 2 Pro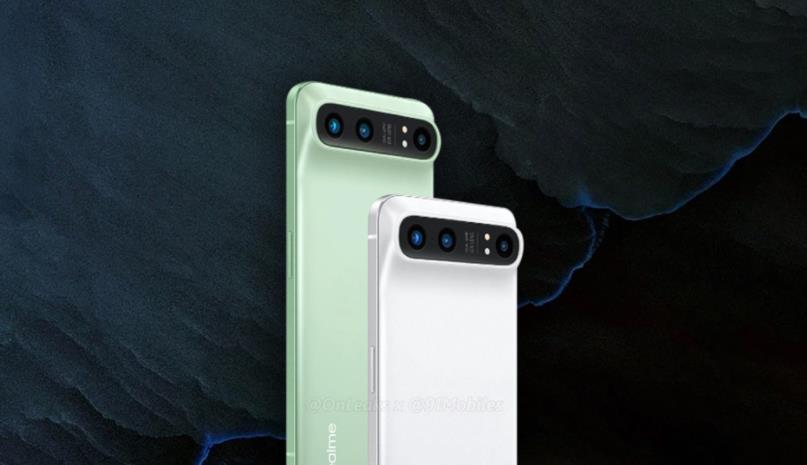 Referred to as Realme's first and most premium flagship model, the GT 2 Pro is set to be equipped with the latest Snapdragon 8 Gen 1 processor and is reported to be launched in next year's first quarter.
If the GT 2 Pro is anything like Realme's previous devices, then the latest smartphone will deliver top-notch performance, pack premium features, and have a budget-friendly price tag.
They did cut a few corners and lacked battery life and camera quality to keep the devices affordable. However, with Realme's announcement of launching an Ultra-premium flagship model, this might not be the same case for the GT 2 Pro.
8. Oppo Find X4
Oppo Find X4 is officially scheduled for launch in the first quarter of 2022, which will be powered by Snapdragon's latest 8 Gen 1 Processor.
Similar to the Find X3 Family, the Oppo Find X4 will feature several guises, including an affordable lite model, a mid-range Neo edition, and a high-end Pro smartphone as well.
With no exact release date penned yet, the Oppo Find X4 prices are still unknown. It is known is that the smartphone will probably feature a triple camera, the latest Mediatek Dimensity 9000 5G SoC, a 120Hz refresh rate, and will likely succeed this year's Oppo Find X3 in performance.
9. Oppo Find N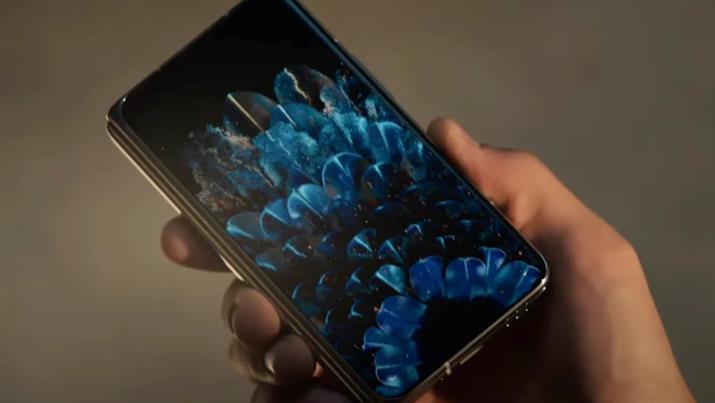 Oppo's first attempt at a foldable smartphone is the Oppo Find N which is reported to be launching next year. The phone will compete against foldable smartphone brands including Samsung, and Huawei.
What makes the Find N so unique is the company's claim that it will have a minimal crease that is 80% less visible when compared to the foldable smartphones currently available.
It is reported to feature a serene display, a metal frame, a side-mounted fingerprint reader, a 5.49-inch, 18:9 aspect ratio external display, and a wide 7.9-inch inner screen.
10. Huawei P60 Pro
The Huawei P60 Pro is set to launch in the middle of 2022, with a P60 Pro and Pro Plus model. Its predecessor, the Huawei P50 Pro, was a photography powerhouse with plenty of megapixels and a periscope lens that offered an amazing 200x digital zoom as well.
However, with the ongoing trade restrictions, the Huawei flagship model never made it out of China.
Next year, we hope the successor will fare better than the P50 and will pack a powerful camera kit with a huge full-screen experience.
Conclusion
With the next year up ahead, you might be thinking of upgrading your smartphone and questioning what phone you should get in 2022? Then we hope this article helped you out with some of the finest smartphones reported to be launching next year.
We hope you are as excited as us to get your hands on these fine smartphones with premium specs and look forward to unboxing the beauties.
Let us know which smartphone you are looking forward to checking out the most! We would love to hear from you in the comments below.