While I was growing up, I had always pondered on the thoughts of "If we could carry our TV around" well, just maybe Apple Inc. could see through my heart to recognize my deepest thoughts.
Advancement in technology will forever be a blessing to our world – I mean, it's fascinating having to play games, make calls, socialize watch news, and some random social media videos with these gadgets.
And with the rate at which new gadgets are being manufactured (almost always) we're all in for some surprises every now and then. Let's just same it's some sought of superpowers to create that but then, it is here to stay so, it's best you embrace these changes.
Apple Inc. tops its game by churning out different amazing devices at different times of the year. and it only gets better with each gadget launch.
Remember where I began? About my thoughts of us carrying Tv around? Well, yeah, it's very much possible in our world today. With the advent of smartphones, iPad, and MacBook, your once boring trip can double as a cinema where you can binge watch your favorite movie and at the same time attend an online meeting. Amazing, yeah? You bet!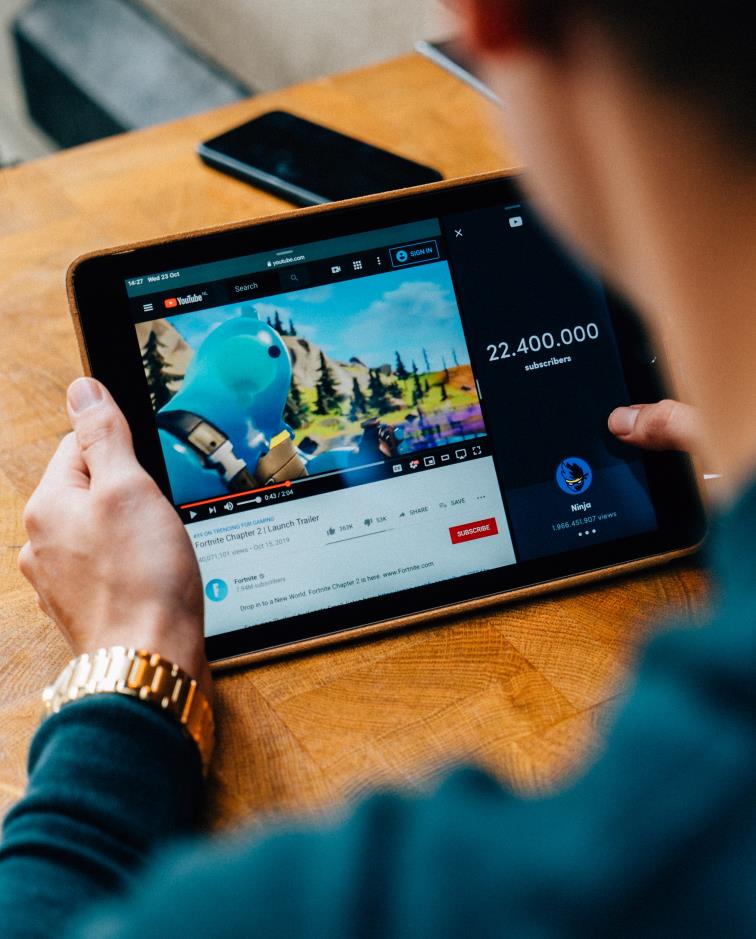 Are there times when you feel you could have utilized your iPad in ways that would have been beneficial to you? well, it'd be my pleasure to let you know that it is not too late to do so.
Perhaps, you haven't been able to put your iPad to some very good recreational use, now is the perfect time to do so. Let go of the work stress that has accumulated all year long and share some fun moments by downloading movies on your iPad.
With the tips you would read in this article, you would be able to download your favorite movie.
When it comes to downloading movies on the iPad, most people do it by connecting to Wi-Fi. The majority of buyers opt for a Wi-Fi-only iPad due to financial constraints.
It means that if you are in an area without Wi-Fi, you will be unable to connect to the Internet. Check out how wise you are for making this decision: When there is no Wi-Fi, we can simply download movies/music/pictures and books/texts on your iPad and use it as a media player and e-reader.
However, there are ways to download a movie directly without having to connect to Wi-Fi in the following ways; keep in mind that the movie and TV series library on a computer is much larger and more accessible (downloadable) than on an iPad, so another viable option is to download movies on a PC first and then transfer them to the iPad, making more restricted films and videos watchable on the tablet. Let's get started by downloading the software we'll need later to transfer movies from a PC or external hard drive to an iPad (Pro/Mini/Air) running iOS 13 or earlier.
There is a plethora of websites that have download options built-in, either with or without the requirement of subscribing. However, many famous or mainstream video sharing services, such as YouTube, do not enable users to download content unless they use a third-party online video downloader.
Depending on the genres and sorts of films you enjoy, the top sites for movie download can be classed in hundreds of different ways:
How to download movies to iPad format with free movie downloader?
You might be perplexed as to how WinX YouTube Downloader, a Windows-only software, can download videos for iPad. Its "Auto Convert" feature holds the key. Follow the steps below to get started:
Step 1: Download and install WinX YouTube Downloader on your computer.
Don't be tricked by the term "YouTube," because it actually supports over 300 video sharing sites, including YouTube, Dailymotion, Vimeo, Break, Metacafe, Facebook, Twitter, and more.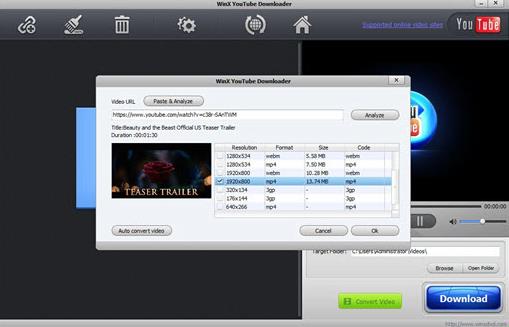 Step 2: Find a movie you want to watch online and see if WinX YouTube Downloader supports it. If this is the case, copy the URL, click the Add Video button on the software's interface, and then Paste & Analyse.
Step 3: Select any of the evaluated results and then select "Auto convert video" to download and convert entire movies/trailers/clips to your iPad.
Step 4: Select the precise iPad model that corresponds to the iPad you now own.
After a short time, you'll be able to download the movie(s) in the format and resolution that your iPad Air, iPad Pro, or iPad Mini can handle. The next step is to transfer the movie to the iPad without the use of iTunes.
How to Transfer Movies to iPad with WinX Media Trans?
Because many iOS users are unfamiliar with iTunes' appearance and use, as well as the numerous iTunes problems, WinX MediaTrans is a convenient iTunes alternative. It's a simple iPad manager that lets you transfer media files from your PC to your iPad (and vise versa). If you need to transfer movies to iPad more quickly, try installing WinX MediaTrans for free and following the step-by-step instructions below.
Prepare yourself: Make sure iTunes is installed on your computer. Allow the PC to access the iPad's media files.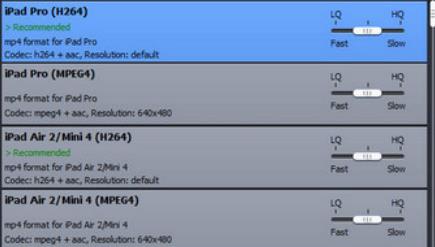 Connect the iPad to the PC in the first step:
Start iTunes and WinX MediaTrans, if you haven't already. Connect your iPad to your computer using a proprietary iPad USB connector, and trust the computer until the iPad transfer program is able to access the device.
Step 2: Transfer movie files from your PC to your iPad:
On the left side of WinX MediaTransfer's primary interface, you'll see a list of video categories. To save the imported movies, choose one as the iPad's destination. However, you are not permitted to select the "Movies" or "Video Recorded" folders. On the top, flip the "Video" and "Add Video" buttons to access your computer's hard disk. Browse for and select the movies you want to import, then touch "Open." You can then add as many movies as you want from either your computer or an external hard drive linked to it.
Albeit, you can also download movies to your iPad without a computer. This can be achieved by installing a 3rd party app.
To interface with the device's storage, you'll need to install third-party software, as well as a video player to play the contents downloaded to the iPad. So, let's look at how to use third-party software to download movies to your iPad.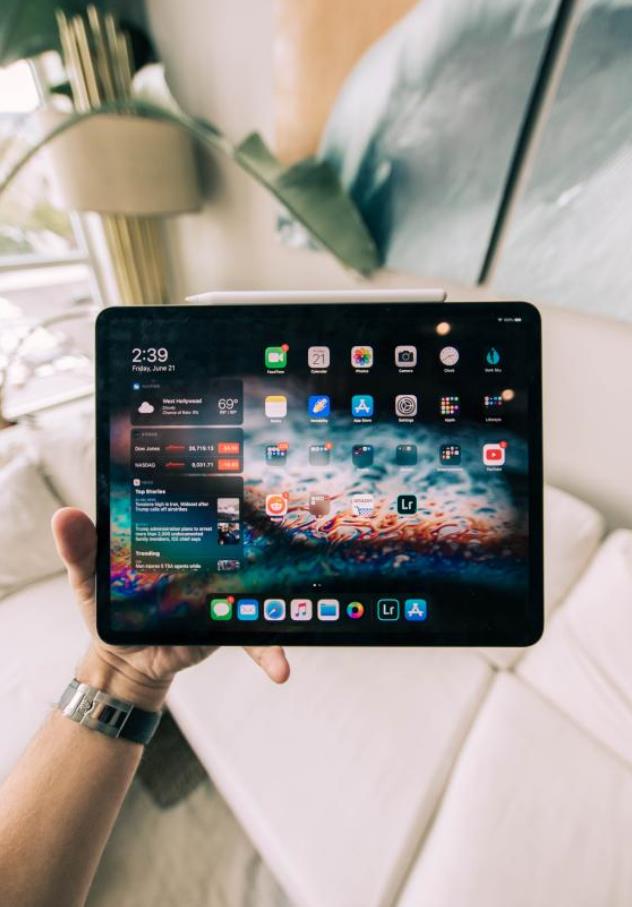 Install a third-party app that allows you to interact with the storage on your smartphone. The iExplorer is one such software. After that, you'll need to download an app to watch the videos on your iPad. Choose from a variety of free video-playing applications.
Connect your iPad to your computer now and launch the iExplorer application. The iPad will be instantly detected, and you will have easy access to the device's storage.
To download movies to your iPad, go to the Files menu and then to Apps. This will allow you to access the folders on your iPad.
After that, simply open the video player's folder that you installed on your iPad.
Drag and drop the movie files you want to transfer into the video playing app's download folder.
A progress bar will show in the bottom right corner of your iPad once you've done this, and you'll be able to see when the movie has finished downloading.
When the transfer is finished, open the video player and look for the movie you just transferred.
When you tap on the video, it will begin to play in your iPad's video app.
There you have it, I hope this helps.