So you want to spice up your iPhone SE 3? Well, why not buy a few accessories and cases. In this article, we look at several cases and accessories that will improve the functionality of your iPhone SE 3. Let's dive in.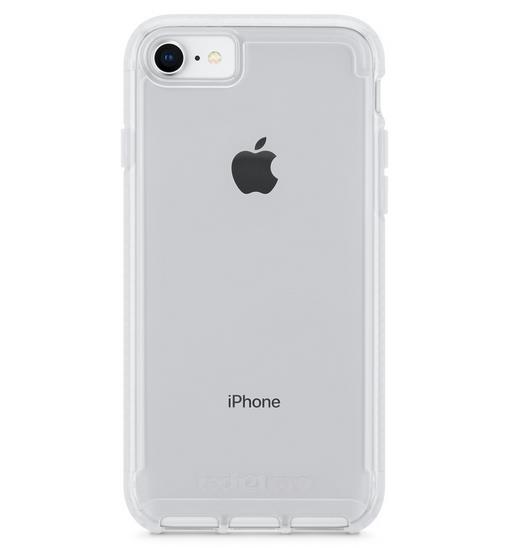 First on the list is this clear case from Apple. It comes in an elegant design making it ideal for different occasions such as formal and casual. And thanks to its ultra-clear design, you can show off the classic design of your iPhone SE. what's more, you get a case that fits like a glove meaning dirt and dust cannot penetrate through.
Thanks to the raised bezel around the screen and camera, the camera lens and screen will not be scratched. You also get air-guard corners ensuring it absorbs shock from accidental drops. It is lightweight and slim adding no bulk to your iPhone SE.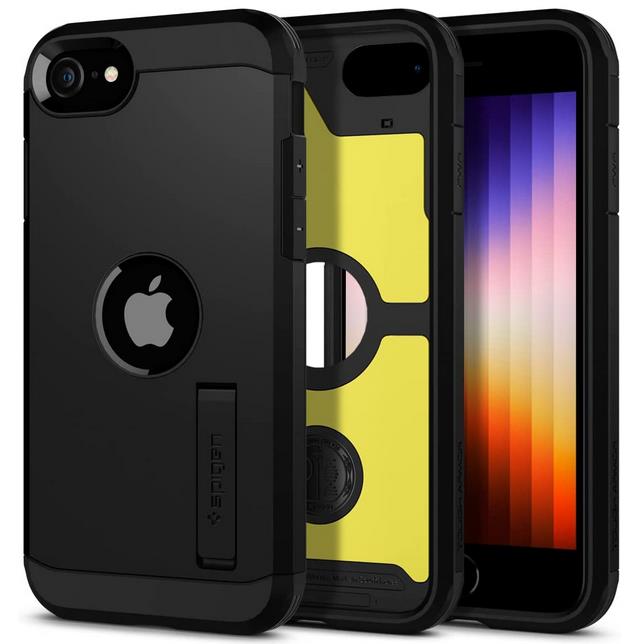 Next off is this case features a military-grade design. This makes it a must-have for people who work in harsh environments. You can get it in different colors such as black and red. While coming in a rugged design, it feels smooth in your hands, thanks to the soft exterior finish. You can also use it on iPhone SE, 8, and 7.
The TPU and PC combination ensures you get a case that keeps scratches and fingerprints at bay. The soft inner lining is not harsh on your iPhone meaning it maintains its texture and color. And to allow for hands-free phone use, you get a sturdy kickstand.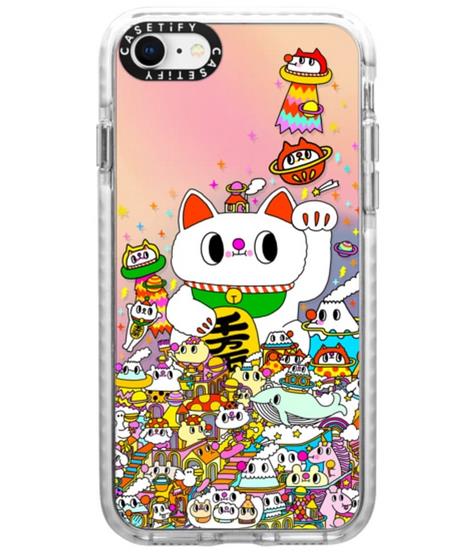 If you are into bubbly cases, this is the perfect choice for you. It comes with cartoon characters and a shouting yet colorful pink overlay. Besides, you can get it in colors such as red, iridescent, black, and blue. It has clear edges, which are reinforced with air guard corners. As such, it can withstand shock from accidental drops.
Unlike most conventional cases, the Luck Cat is made of eco-friendly material. This means by buying it, you are conserving the environment. You'll also love how slim this case is. For improved convenience, it is compatible with wireless charging.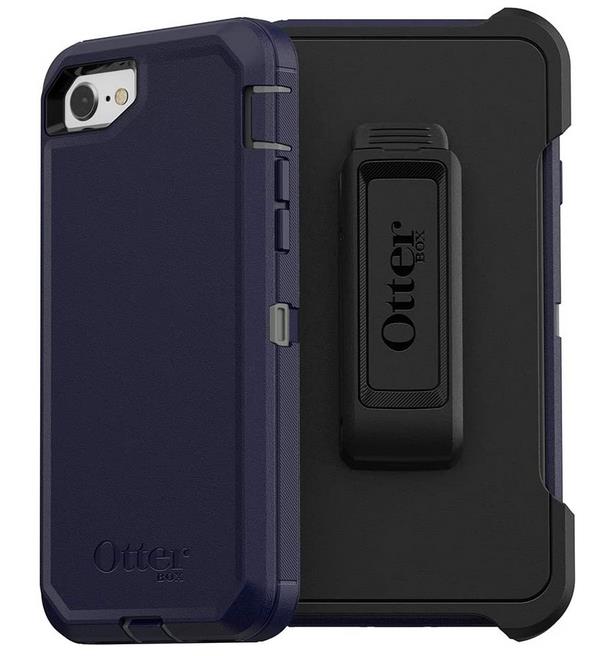 Next, is the case from OtterBox, a company renowned for premium phone accessories. As you'd expect, the case comes in a quality build that is ideal for protecting your iPhone SE from shock, fingerprints, and scratches. It comes with a raised bezel around the screen ensuring it does not come into contact with the surface when placed facedown.
You'll also love the subtle maritime blue color. There's a kickstand for landscape and portrait orientations, so you can use your phone hands-free. Besides, the tactile buttons further improve the functionality of your iPhone. With precise cutouts, you can easily charge and use the ports as normal. Not to mention the port covers that keep dust and debris at bay.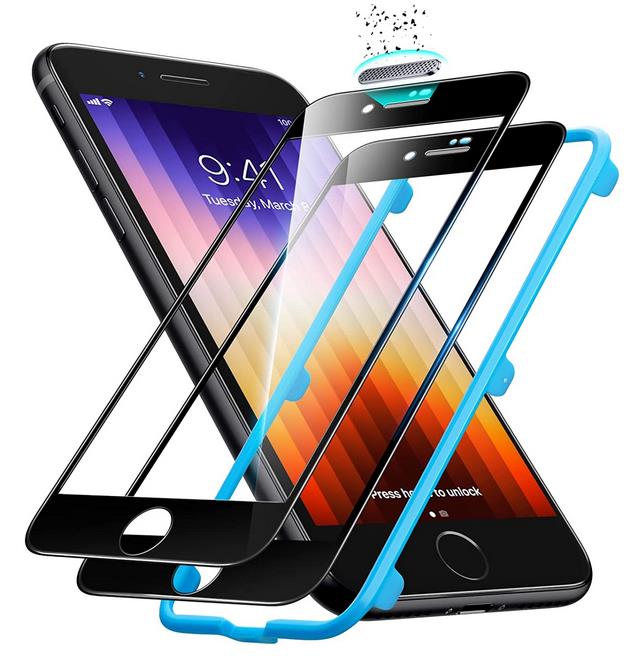 The screen is one of the most vital components of your iPhone SE, and for that, you need to protect it from damage. While you can buy a case, a screen protector offers similar protection. This ESR screen protector provides you with this protection. Made of tough tempered glass, it can withstand scratches, fingerprints, and shock from impact. While tough, you get unmatched sensitivity, allowing you to use your iPhone as you would without it.
You get edge-to-edge protection, keeping dirt and debris from the screen. With an installation kit, you are sure of bubble-free installation. And, it comes with cutouts meaning you can still use the front camera with ease. It is slim and lightweight offering just the right protection.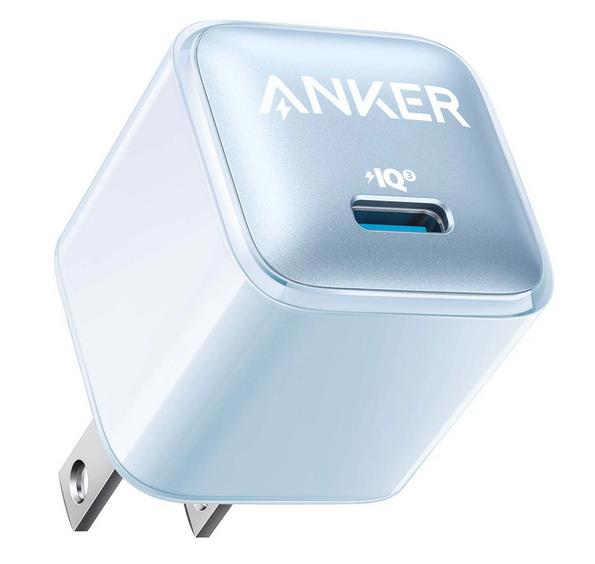 If you are into classic accessories, this is the perfect choice for you. As you know, Anker is one of the leading phone accessories manufacturers. As such, most of their products, if not all, are of top-notch quality. And so is the Anker 511 charger. The USB-C charger has a 20W power output allowing for fast charging.
In fact, within 25 minutes, you can charge up to 50%. In addition, the charge was built with safety in mind. It protects your phone from short circuits and thanks to the temperature sensor: it can automatically turn off if the temperature exceeds the pre-determined level. You can choose between glacier blue, powder pink, black ice, and arctic white colors.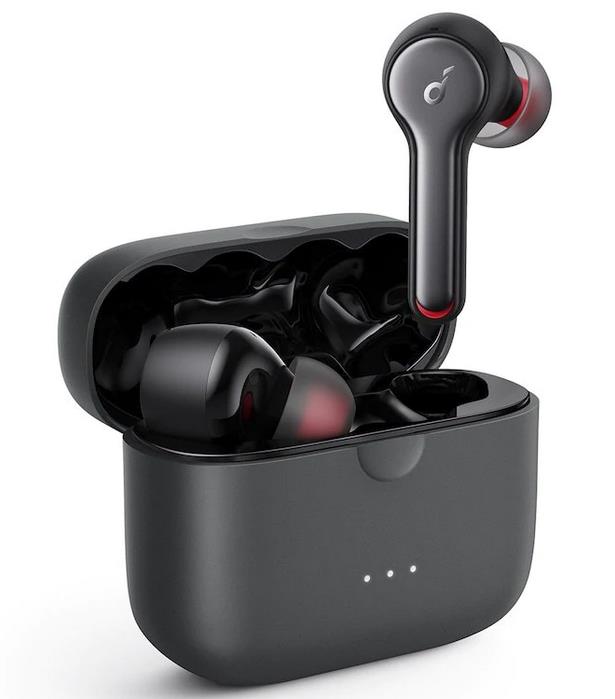 Looking to spice up your music experience? Well, why not get these wireless earbuds. They are lightweight, portable, and easily fit in your ears. The noise cancellation feature ensures calls are crystal clear and outside noise is not interfering with your music. Thanks to the 4 microphones, your calls are always audible.
With them, you are sure of 28 hours of playtime. This makes them an ideal option for people on the go. What's more? The integrated HearID Technology will output sound, which resonates with your hearing sensitivity. The Bluetooth 5 connectivity ensures you get crystal clear audio since it is lag-free.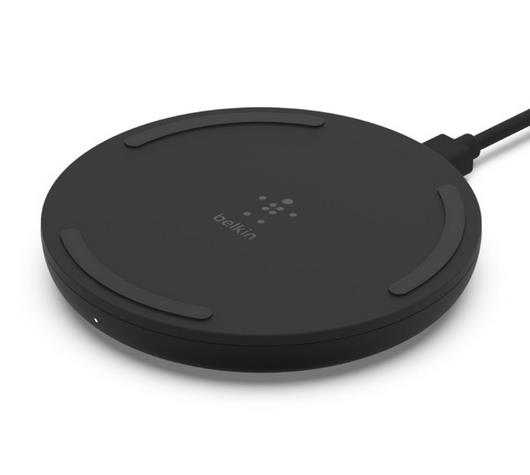 Finally, we have this wireless charging port that mitigates the use of charging cords. It is lightweight offering up to 15 W of power so you can charge your phone with ease. What's more, it comes in a slim and minimalistic design ensuring it does not add bulk to your pouch or pocket. It is also compatible with cases for faster charging.
Thanks to integrated LED indicators, you can know the charging status. When it lights green, it means it is charging safely. Amber light on the other hand signals a foreign body while red light signals the phone is not charging.
Final verdict
As you can see, accessories and cases not only protect your iPhone SE but also improves its functionality. From cases, chargers, to earbuds, the iPhone SE 3 is compatible with everyday phone accessories. So, feel free to buy either of the above.