During its recent event, Apple announced the iPhone SE 2022. Hailed to be a game-changer, it comes with improved and new features. While rightly so, how does it compare to its predecessor? In this article, we compare the iPhone SE 2022 to the iPhone SE 2020. Let's see how they stack up.
Specs
| | | |
| --- | --- | --- |
| | iPhone SE 2022 | iPhone SE 2020 |
| Display | 4.7-inch LCD (1334×750) | 4.7-inch LCD (1334×750) |
| Processor | Apple A15 Bionic | Apple A13 Bionic |
| RAM | 4GB | 3GB |
| Storage | 64GB, 128GB, 256GB | 64GB, 128GB, 256GB |
| Front camera | 7MP f/2.2 | 7MP f/2.2 |
| Rear camera | 12MP f/1.8 wide-angle | 12MP f/1.8 wide-angle |
| Dimensions | 5.45 x 2.65 x 0.29 inches | 5.45 x 2.65 x 0.29 inches |
| Weight | 5.09 pounds | 5.22 pounds |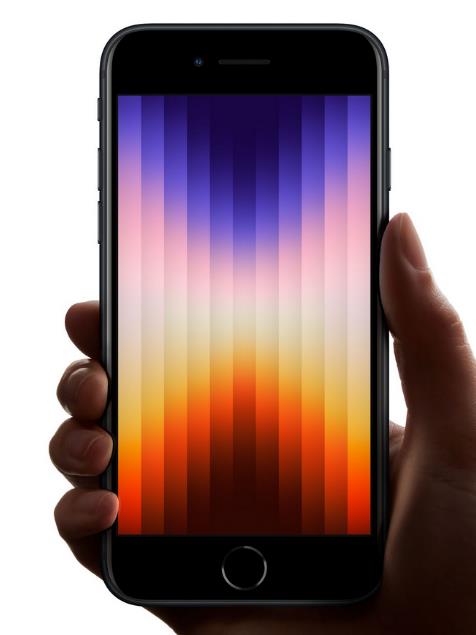 Display
Both iPhones have an LCD (1334×750) display, which most enthusiasts claim is one of the smallest in Apple's line of smartphones. Not to mention the large bezels that significantly make the display appear smaller. If small screens don't bother you, then this is a perfect fit for you.
Both also come with a 60HZ refresh rate, which is ideal for light gaming and watching videos. You'll love how clear text and images are as you scroll through chats and websites. Besides, the brightness is adequate, mitigating constant eyestrain. That said, the iPhone SE 2022, thanks to the A15 Bionic, displays videos and images with better clarity.
Design
Well, as you'd expect both models have identical designs. In fact, it is hard to distinguish the two from a distance. If you thought the new iPhone comes with different color options, you are wrong. You still get the Red, Starlight White, and Midnight Black options. The same goes for the dimensions; both measuring 5.45 x 2.65 x 0.29 inches.
The only notable difference is the weight. The new iPhone weighs 5.09 pounds, which is lighter compared to the 5.22 pounds of the iPhone SE 2020. While bulkier, the difference is subtle. The iPhone SE 2022 is equipped with Apple's tough glass on the back and front.
This means it can withstand bumps and accidental drops. The iPhone SE 2020 also has the same construction hence distinguishing which is which can be an uphill task.
Overall, both iPhones are lightweight, slim, and portable. And thanks to their compact design, you can easily conceal them in your hand. So if you want a minimalistic iPhone, you can buy either.
Performance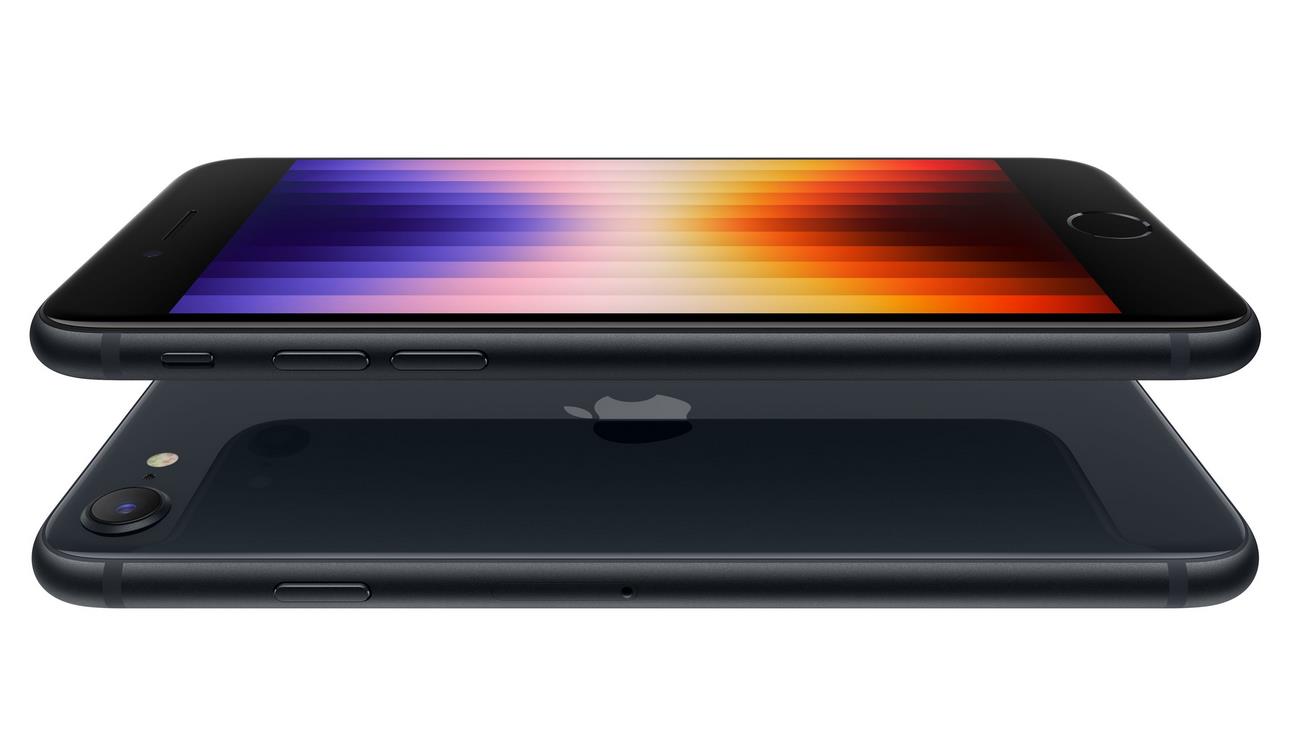 This is where the rubber meets the road. And as you'd expect, the iPhone SE 2022 outshines the SE 2020. With it, not only do you get 3G and 4G connectivity, but also 5G. This means you get faster internet speeds. In addition, it has the powerful A15 Bionic that makes apps run smoothly with minimal lag.
And thanks to the 16-core Neural Engine, there's unmatched AI and machine learning computation. As such, you get clearer images and videos. Not to mention improved battery performance and efficiency. Playing graphics-heavy games will be a piece of cake on the iPhone SE 2022.
That said, the iPhone SE 2020, with the A13 Bionic, also offers stellar performance. In fact, it outshines most flagship smartphones from other brands. While not as powerful as the A15, you can game, surf, and use heavy apps with ease. Luckily, the A15 Bionic will see Apple set the pace for next-gen smartphones for years to come.
The iPhone SE 2022 has 4GB RAM meaning you can open numerous apps without impacting its performance. Besides, you get smoother scrolling, faster app response, and better video and image editing capabilities. While the SE 2020 has 3GB RAM, it can still handle medium-sized apps with ease. However, using several heavy apps simultaneously can affect its performance.
In short, the iPhone SE 2022 outshines its predecessor thanks to 5G connectivity and A15 Bionic. If you are looking for Apple's full potential, this is your perfect fit. However, if yours is an everyday phone, then the SE 2020 is all you need.
Cameras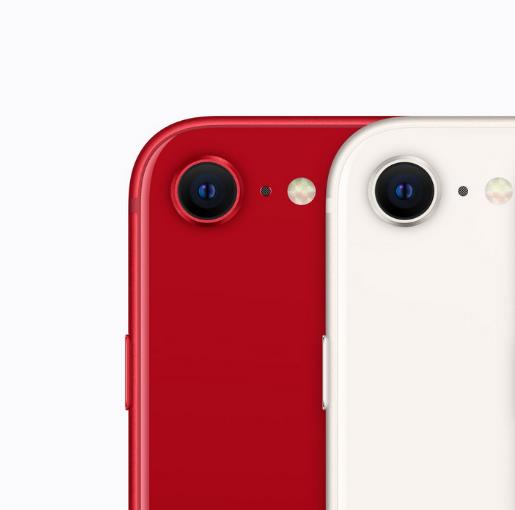 The front and the rare cameras in both are identical. You get the same 12MP f/18 wide-angle, 7MP f/2.2 rear, and front cameras. However, the new SE model offers better photography thanks to the Smart HDR 4 feature. It helps refine the skin tone, lighting, and contrast of the people in the frame.
Besides, you also get Deep Fusion, which is absent in SE 2020. This allows you to take clear images even in medium to low light settings. If you are into photography, the new SE model is your perfect bet. That's not to say the iPhone SE 2020 does a shoddy job: no! In fact, it takes better photos compared to other brands.
Battery
As mentioned, the A15 Bionic improves the performance of the battery. As such, compared to its predecessor, the SE 2022 affords you better runtime. It affords you 50 hours of audio playback, 15 hours of video playback, and 10 hours of streaming. Well, this is more than enough for an average phone user.
Its predecessor will offer you up to 48 hours of audio playback, 10 hours of video playback, and up to 8 hours of streaming. This makes it an ideal option for light to medium phone users.
For charging, the new SE 2022 takes 30minutes to charge up to 50% using a 20W adapter. Should you need a quick charge, this smartphone will not let you down. Like the iPhone SE 2020, you can use it for a whole day without recharging it.
Overall outlook
Well, as you can see, the iPhone SE 2022 provides you with enhanced features. For example, you get A15 Bionic, Deep Fusion, Smart HDR 4, and other features. This means its performance and reliability are greater compared to the iPhone SE 2020. For all of its features, we think the iPhone SE 2022 is worth a purchase.