The latest Apple Watch 7 series was made its debut during the September 14th, 2021 Apple event, which brought the first redesign on the company's smartwatch line. As the 7th series Apple smartwatch was released on October 15th, you must be ready to order it and wondering if you need a GPS version or an Apple Watch with Cellular.
Therefore, we have prepared this quick guide to explain the differences between cellular or a GPS on an Apple watch, so you can decide if it is worth it.
So, without further ado, let's dive in,
Difference between GPS and Cellular Apple Watch: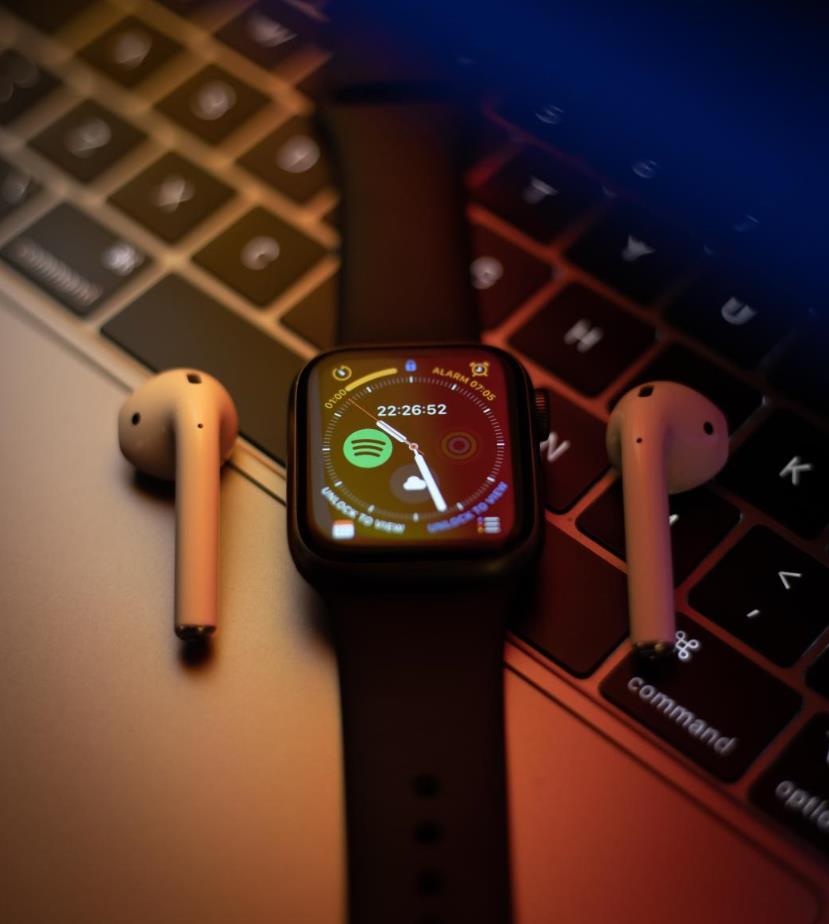 Apple's recent smartwatches come in two variants; one is the GPS variant, while the other variant has both GPS + Cellular networks enabled. The Apple Watch with GPS only works by pairing with your iPhone over Bluetooth or Wi-Fi, whereas the GPS plus Cellular version doesn't require an iPhone and works as a stand-alone device by connecting to cellular networks such as LTE or UMTS.
This means that the basic difference between both versions is the need for an iPhone. With the GPS plus Cellular variant, you can easily go on your walk by just wearing the watch and ditching your iPhone. While, with the GPS version, you will need your iPhone with you at all times for your smartwatch to be able to perform its full functions.
This seems like a straightforward thing to decide; however, more differences come along with the two variants. We'll discuss this in-depth so you can decide if you should buy the Apple Watch with Cellular or not.
Apple Watch GPS vs. Cellular: At A Glance
Apple Watch 7
GPS
GPS + Cellular
Total Battery Life
Up to 18 hours
Up to 18 hours
Battery Talk Time
Not Available
Up to 1.5 hours
Charge Times
~ 75 minutes to 100%
~ 75 minutes to 100%
Family Setup Battery Time
Not Available
Up to 14 hours
Audio Playback Time
Up to 11 hours playback from Apple Watch storage
Up to 11 hours playback from Apple Watch storage

Up to 8 hours streaming playlist with LTE

Workout Battery Time
Up to 11 hours indoor workout

Up to 7 hours outdoor workout with GPS

Up to 11 hours indoor workout

Up to 6 hours outdoor workout with GPS + Cellular

Monthly Carrier Cost
$0
Starts at $10 per month, depending on the network carrier.
Price
Starts at $399
Starts at $499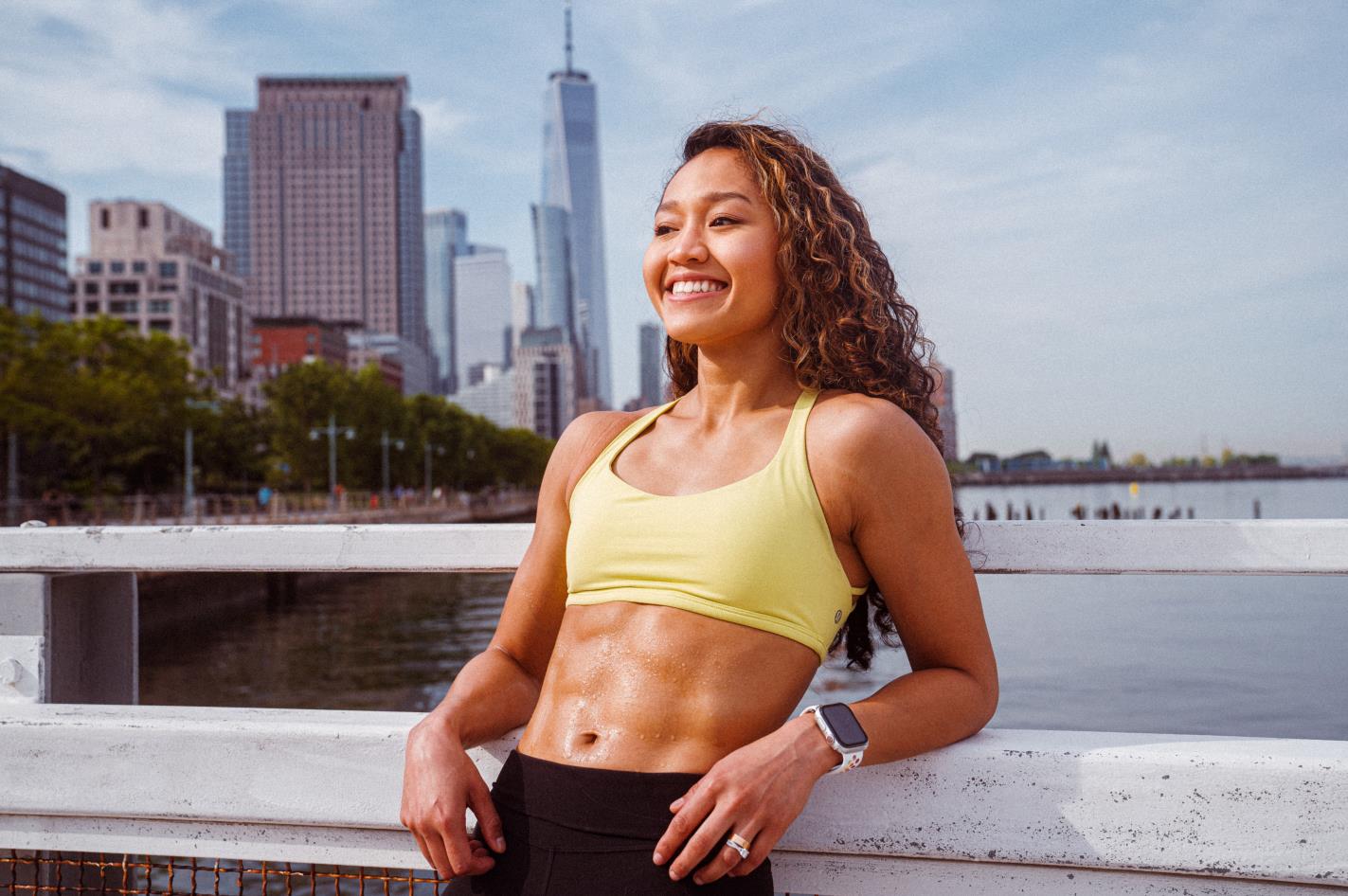 LTE Connectivity
The GPS + Cellular Apple Watch models come with LTE connectivity enabled that you can fetch off your current carrier plan for an additional monthly fee. Plus, the cellular variant also has internet and phone connectivity even when your iPhone is not with you.
Thus, the cellular version enables you to do anything solo on the apple smartwatch without having to connect via your iPhone. This includes placing calls, using Siri, receiving messages and notifications, navigating Maps, using third-party apps, and much more.
Case Material And Screen Options
The GPS-only Apple Watch 7 comes in an aluminum case material, while the Cellular plus GPS version is available in stainless steel and titanium as well. The aluminum variant only has the Ion-X glass display, while the stainless steel and titanium cases feature a sapphire crystal display.
The Ion-X glass is softer than the sapphire display and can withstand more impact. However, the former is more prone to scratches. The Sapphire crystal, on the other hand, is not susceptible to scratches but can crack more easily if the watch is dropped.
Apple Music and Podcast Streaming Support
The cellular version of the Apple Watch can be used to steam apple music, apple audiobooks, and even Podcasts without having to keep your iPhone near you.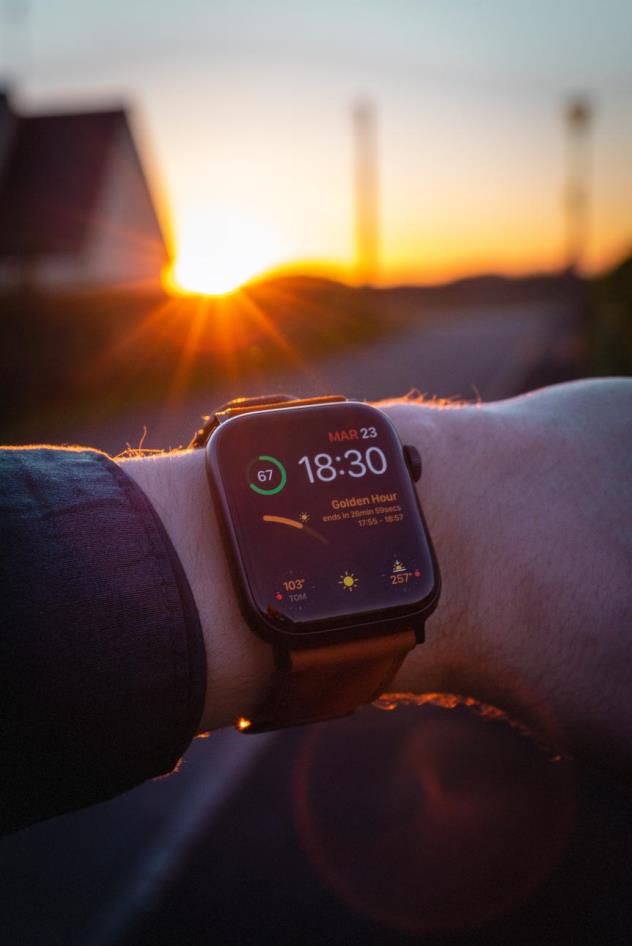 You can sync music, podcasts, and audiobooks from your iPhone to your Apple Watch and play content even when your watch is not connected to a cellular network or Wi-fi.
Apple Watch Family Setup
Apple Watch family setup enables you to hand down your Apple watch to any family member and use it untethered. It is only supported in the Cellular plus GPS variant of the Apple Watch.
Plus, with the cellular version of the Apple watch, your family member won't need to invest in an Apple iPhone if they don't already have one and will be able to use the Apple Smartwatch up to its full potential conveniently.
Battery Life
The cellular plus GPS has a similar battery life as the GPS only version; however, when the cellular and GPS are used simultaneously, the battery drains faster.
The battery life of any device varies by configuration, use, cellular network-enabled, signal strengths, and other factors as well.
Apple report's the series 7 battery time as follows:
Talk time: 5 hours with cellular.
Audio Playback: Up to 11 hours playback from Apple Watch storage and up to 8 hours streaming playlist with LTE.
Workout Battery Life: 11 hours battery life for an indoor workout, 7 hours battery life for an outdoor workout with GPS, and 6 hours battery life for outdoor workout with GPS and LTE.
Is the Cellular Apple Watch Worth It?
The Apple Watch 7 GPS-only version is less expensive, with a price tag of $399, and has a lighter weight as well when compared to the Cellular Apple Watch. Plus, you get a longer battery life due to no cellular connectivity with the GPS-only smartwatch, but you will need your iPhone with you when going out.
Meanwhile, the Cellular version of the Apple watch supports family setup, audio streaming, and other cellular services regardless of your location and without the need of having your iPhone with you at all times.
The GPS plus cellular Apple Watch Series 7 is a more expensive model with a price starting at $499, having different case and screen materials and more color options. The price is worth it for the increased functions of the Apple smartwatch with cellular connectivity enabled. You will love the freedom of using your Apple Watch without an iPhone and can easily hand it down to a family member in the future if you plan to invest in a newer model.